WoW
Jun 1, 2023 11:00 am CT
WoW's June Trading Post rewards will have you looking summertime fine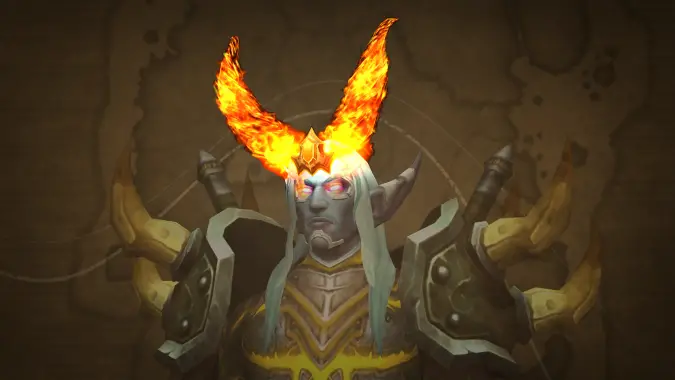 June is here, marking the halfway point of 2023 and the arrival of another month's worth of Trading Post items to choose from in World of Warcraft! Summer in WoW also means its time for the Midsummer Fire Festival and to go along with the festival spirit, there are quite a few items that keep in line with warm, bright colors, or are downright on-fire. As always be sure to collect your monthly Trader's Tender from the Trading Post or, if you're low on Tenders, be sure to save the item you might want so it carries over. Lets look at what we have this month!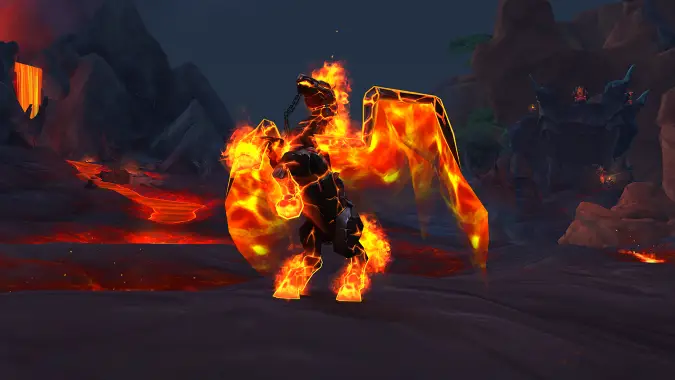 June Trading Post mounts
This month we have not one, not two, but three mounts available to earn! The fiery Cindermane Charger and Royal Swarmer's Reins can be bought outright for 900 Trader's Tender and 800 Traders Tender, respectively, while the Quawks down below can be earned by completing enough Travelers Log objectives.
June Trading Post transmogs, armor sets, and cosmetics
The Ensemble offerings keep the summer theme going with the bright, Carrot-colored Wanderers and Vagabond hood and cloak options. I usually prefer my head and back pieces to be a darker color but for those that want to be seen, this may interest you. It seems like Blizzard is making its way through the Helarjar armor sets for all classes with plate users being the lucky group of the month. I personally would like to see a bit more variety in the monthly armor sets for sale, so I'm curious what will be on deck once the Helarjar items run its course.
There are a few flame-themed items available this month with some exceptions like the Shifty Merchant's Tunic (whose flavor text was clearly crafted by a Resident Evil 4 fan). The items I'm most interested in picking up this week are the Jewel of the Firelord headpiece, the Flame-Forged Fel Fang 1H dagger, and the Sunspire Battlestaff, all of which I'll probably throw on to my druid. What about you, what're ya buyin?

June Trading Post pets
This month's battlepet is Buzzworth for 600 Trader's Tender! This busy little bugger is a slightly darker colored version of the Seabreeze Bumblebee from Stormsong Valley in Battle for Azeroth and looks pretty adorable for something with a stinger that size.

June Trading Post bonus reward
Complete June's monthly Traveler's Log objectives to get the majestically colorful Quawks! This month's activity log will have objectives directly tied to the Midsummer Fire Festival that rewards 850 total travel points making it a slightly easier task to get Quawks.
If the Midsummer Fire Festival doesn't interest you, be sure to check out the other activities you can complete to easily earn travel points. If you missed out on Trading Post items from the previous months rewards, don't fret, they'll be back in the rotation eventually but we don't know when for sure yet. Didn't see anything you liked? Keep an eye on our prospective list of future Trading Post items that could come in the future!