What would you like to see added to Diablo 4?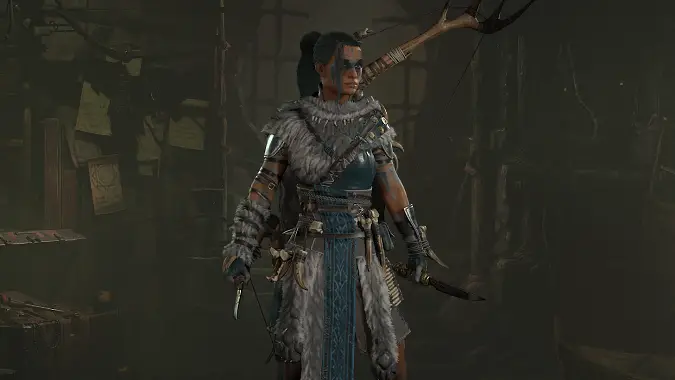 Diablo 4 is now live and many people are gleefully exploring Sanctuary (or watching others explore it if they haven't yet found the time to login). That said, after several beta events and an early access weekend, a lot of players are intimately familiar with the game and therefore inevitably have complaints — and I am no different. Fortunately none of my gameplay complaints result in a poor experience, but I hope the Diablo team finds a way to add some of the below features at some point.
The first concern is the lack of an inventory tab specifically for gems. It's a weird idiosyncrasy of Diablo 4 that a gem takes up the same amount of inventory space as a shield or chest armor. Granted, the "each item fits the same" change from Diablo 3 is a nice one, but it's still not fun to have to dedicate full slots to gems. What makes it particularly irksome is that Diablo Immortal already has a separate gem tab! I'm honestly not sure what the logic behind the inventory tabs in Diablo 4 actually is (do people really need as many consumable slots as equipment slots?) but it seems that a gem tab is a natural fit and hopefully we don't have to wait for an expansion before getting one.
The biggest problem I have with D4, however, is the forced isometric camera. There are so many beautiful locations and moments I want to take a screenshot of but it's impossible to do so with the way the camera works. There are a couple "vista" spots that give you better views of the surrounding, but those are extremely rare. There are these fantastic murals and statues throughout Sanctuary that you can't even get a good look at because of the camera restriction. To add insult to injury there's no way to hide the UI either! Screenshots end up being chop jobs and poor angles and they end up not truly representing the beauty of the game — so please give us a floating camera option!
What else do you wish D4 had at launch (outside of additional classes — that's a separate topic)? Do you find the screenshot situation as annoying as I do or have you been ignoring it? What else might you want to see on its own inventory tab? And has anyone even come close to filling up the consumables tab?