How to survive your encounter with The Butcher in Diablo 4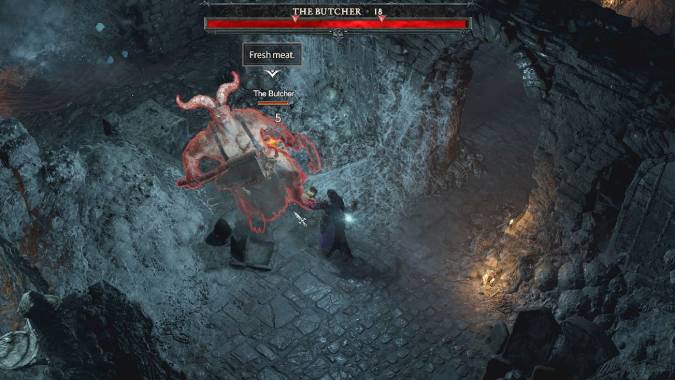 The Butcher has returned in Diablo 4, and he's much, much meaner than you might remember. Almost a staple of the Diablo franchise, the Diablo 4 version of the mean musclebound meat-cleaving machine is meant to mimic his introduction in the very first game of the series: he'll pop up out of nowhere when you least expect it, and if you're not prepared, he's most likely going to kill you.
Unlike his appearance in Diablo 3, this version of The Butcher is more like an easter egg. He has a random chance to show up in any kind of instanced content — which means two types of places:
Any dungeon (on any room except for boss rooms).
Any cellar.
There's no level requirement for meeting him, so he might even show up to cleave your low level character in twain — an encounter with him at lower levels means almost certain death. If you meet The Butcher at a higher level, though, success is definitely possible.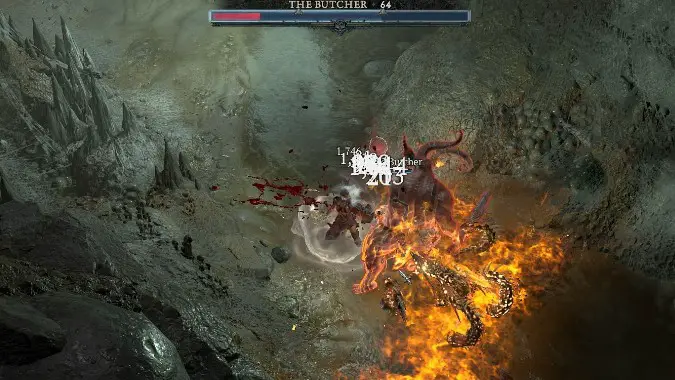 How to defeat The Butcher in Diablo 4
The Butcher hits very hard and moves very fast, being able to outrun your character. He has the ability to charge at you, or to pull you to him with his meat hook — those two abilities make it so that trying to kite him is hard, so your best bet is to run circles around him. If you can find a nearby pillar or corner that you can dance around while fighting him, that's ideal. You'll want to keep moving back and forth, forcing him to change his path, which makes him lose some momentum.
However, success can only be attained if you're able to take a few of his hits — that will happen a few times, it's inevitable. You need to have enough health, armor, barriers, Fortify, or other defensive abilities — as well as enough potions to chug during the fight so you don't run out before a few more potions spawn nearby.
All in all, the Diablo 4 version of The Butcher is a very nice addition to the game. It makes for thrilling, unforgettable gameplay moments, and it definitely adds an element of danger to dungeon exploration. You never know if The Butcher might be laying in wait on the next room to give you a bad time.
Originally posted March 23, 2023. Updated June 18, 2023.