What upcoming games are you (im)patiently waiting for?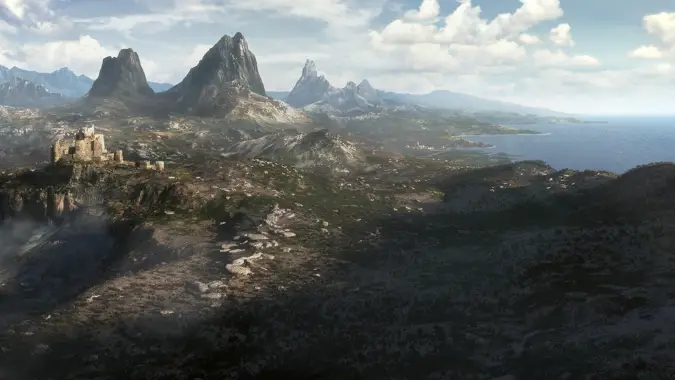 I love the summer time because it's usually the time of year when a slate of blockbuster games hits the market for folks of all ages to jump in to an enjoy. It's also the time of year when game studios will show off what they've been working on or tease games at expos like Summer Games Fest 2023 and give us the opportunity to be excited about what games are coming in the future. I was already pretty excited about a few games coming out in 2023 and that excitement spiked when I got the chance to see them more fleshed out at their respective in-depth reveals but as a gamer, I do sometimes fall victim to the mindset of wanting more in the form of, "Well, what about [this specific game]?"
Right now, that specific game in question for me is Bethesda's Elder Scrolls 6. Five years ago in June 2018, the world got the first taste of Elder Scrolls 6 with a 36-second-long teaser video. I remember going crazy seeing a non-descript landscape of mountains, buildings, and a body of water within (presumably) Tamriel. At that point, I was aching for a new single-player RPG —  it had been 7 years since Skyrim's release and I had played it so many times and even jumped in to the Elder Scrolls Online but it didn't quite hit the same spot for me, so I was excited at the idea of returning to the Tamriel.
At this same reveal in 2018, Todd Howard stated the Elder Scrolls 6 would come after Bethesda's upcoming projects — what we now know as Starfield and Fallout 76 — which put the release easily in to the 2020s. Little did I, or anyone know, just how much of an understatement that would be after the rocky release of Fallout 76 and Starfield's somewhat chaotic development which most likely affected the development of Elder Scrolls 6. Giving credit where it's due, Fallout 76 received significant quality of life tuning and updates and it's become a pretty enjoyable game. Starfield looked fantastic at the Xbox Games Showcase and while I'm excited about it, I just don't want it to go the way of Cyberpunk 2077 or Anthem at release.
Last year Todd Howard re-affirmed the release cadence of Starfield, Elder Scrolls 6, then Fallout 5. It's been 5 years since the originally teaser and this fall will be 12 years since Skyrim's release. The Elder Scrolls is in my personal pantheon of gaming all-time greats and I'm so anxiously waiting for information about the next installment. Silver lining, it looks like I'll have some fantastic games coming to keep me occupied while I wait. What about you — what game are you waiting to hear more about?