WoW
Jul 10, 2023 2:00 pm CT
Where to find the Eon's Fringe quests and what rewards you earn from completing them in WoW patch 10.1.5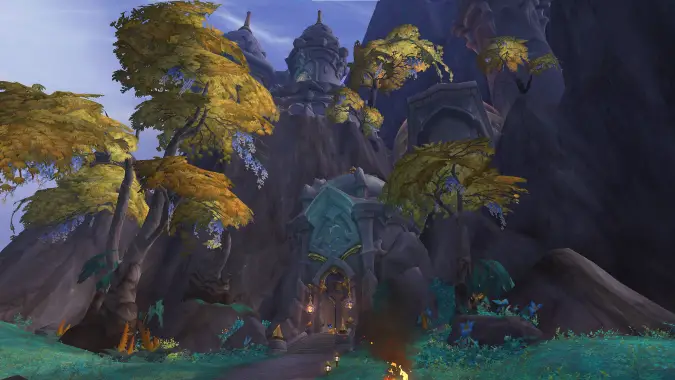 Dragonflight patch 10.1.5 Fractures in Time will put the Bronze Dragonflight front and center as the focal point of the Dragonflight story and as our main allies for this patch cycle, which means a new quest hub, Eon's Fringe, featuring the narrative of the Bronze. Where patch 10.1 focused on continuing the stories of the Black and Blue Dragonflights, patch 10.1.5 calls on the players to assist the Bronze Dragonflight in the main story, a new megadungeon, the new Time Rifts public event, and through quests in Eon's Fringe.
While the Time Rift events and Eon's Fringe quests both involve some form of time travel, the quests in Eon's Fringe differ because they take place during notable moments in World of Warcraft history. You'll be directly involved in the events and characters the quests are associated with, tasked with preserving the timeline like a Bronze — even if the events that must be preserved in order to maintain the correct timeline are upsetting.
If you would rather be surprised about which characters and moments you'll be a part of, I advise you to turn back now, because there will be spoilers for patch 10.1.5. Otherwise, here is where you can find the quests in Eon's Fringe, some of the characters and moments in time you'll be part of, and what the Bronze Dragonflight will reward you with for your service.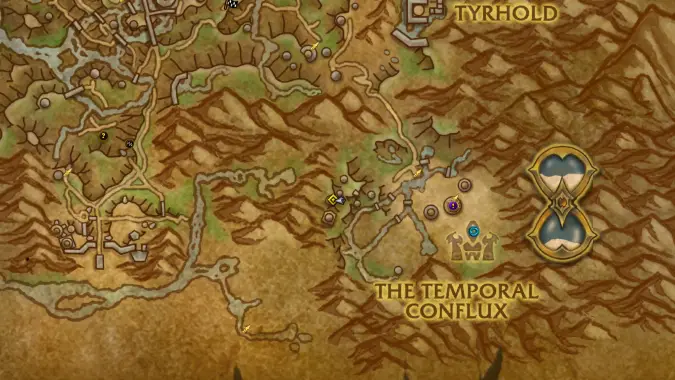 Find Chromie at the Everywhen Inn located in Eon's Fringe
These quests are available through Chromie at the Everywhen Inn located in Eon's Fringe to the west of the Temporal Conflux in Thaldraszus. You'll see a set of buildings in the mountain side which is where you'll be able to find Chromie and Soridormi. Chromie will offer you the daily quest and then open a time portal to send you where and when you'll need to go to complete it. Once you complete the quest, you'll be transported back to the Everywhen Inn where you'll be rewarded.
Some of these quests are light-hearted and entertaining, like helping Wrathion bounce different timeline versions of himself from a bar or helping Vol'jin get his mojo back. Some of the quests carry a certain gravity since you'll be directly involved with major historical events in Warcraft history like helping Malfurion gain Tyrande's affection, assassinating Amber Kearnen, and helping free Alexstrasza from her imprisonment and torture.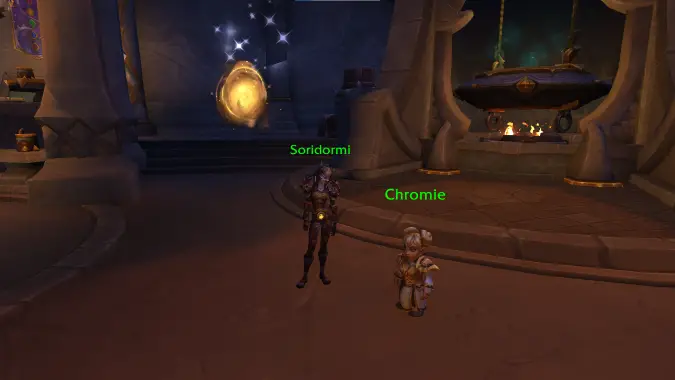 Rewards for helping the Bronze Dragonflight
Your rewards for helping Chromie and ensuring the stability of the timelines are 70 Paracausal Flakes, 30 reputation with Soridormi, and 1 Encapsulated Destiny item. The Paracausal Flakes are the main currency used to buy items from the Time Rift Vendors while the Encapsulated Destiny grants a guaranteed reward from the next Time Rift you complete. Increasing your reputation with Soridormi and the Timewalkers will enable you to purchase their specific toys, cosmetics, and titles.