Baldur's Gate 3 is out today — be sure to uninstall your early access client before launch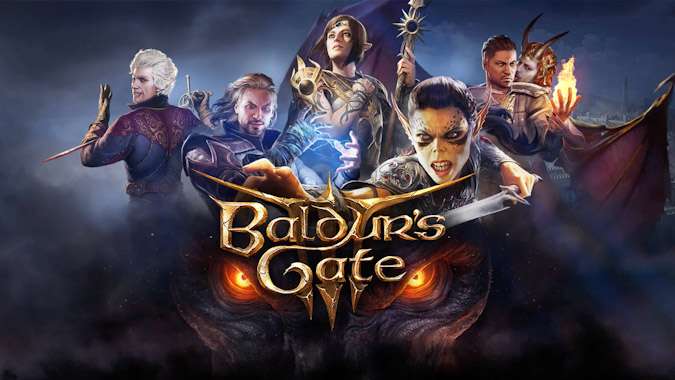 The long awaited launch of Baldur's Gate 3 is rapidly approaching, with a worldwide PC release this week on Thursday, August 3 at 8am pacific (check the image below for your time zone).  But if you pre-ordered the game for early access way back in October 2020, there's an extra (and unexpected) chore to do before launch: deleting the game.
The transition from early access to live will not be as smooth as flipping a switch, and you'll need to clear out your old client and saves before you jump into the live game. (And don't try to install early, or you'll just wind up with another early access client to delete.) Here's how to get into Baldur's Gate 3 with minimal issues.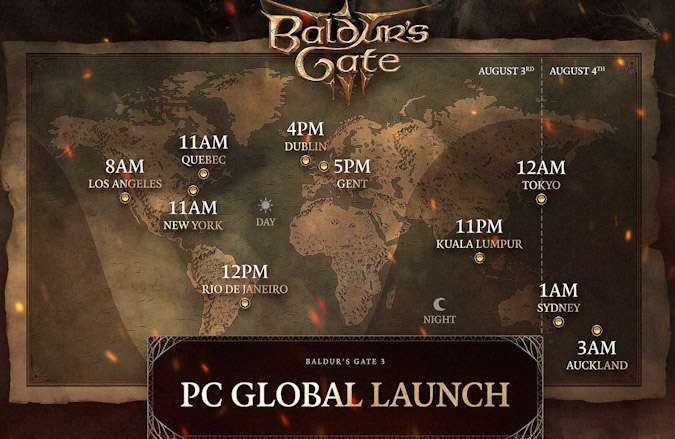 Delete the early access client
The first Baldur's Gate  3 launch tip is a little drastic, because Larian has asked those who have played for a few years in early access to delete the game client. The live version won't be using the same files as early access, so you're just taking up 80 GB of hard drive space — which you'll probably need for the whopping 122 GB of the full release client. You should delete your save files and mods as well, because they won't carry over and may cause problems if the live version of the client sees them.
You can delete saves from inside the game client, but if you were in early access but haven't touched the game in a year, you'll need to manually delete your saves. By default, saves are located on your primary hard drive under users(your username)DocumentsLarian StudiosBaldur's Gate 3. It's probably best to delete this folder entirely to allow a fresh install. Once the game and saves have been entirely cleared from your system, you're good for launch.
Sadly, you can't preload Baldur's Gate 3, so you'll need to wait for your local launch time to begin installing. Personally, I'll be waiting until 11 AM eastern and logging into the Steam app to perform a remote install.
Early access players get extra goodies
If you were in early access, your game been upgraded to the digital deluxe edition. This includes exclusive outfits, digital artbooks, the game's soundtrack, and more. This upgrade is only for those who pre-ordered, but a similar edition will be available for PlayStation when the game releases on September 6th for Sony. Plus there will be extra goodies for all in the form of Twitch drops from August 3 to 17. Watching streams will reward you with an assortment of camp clothing — and the promotion isn't limited to certain streamers, just those who have Twitch drops enabled, so you'll be able to find a lot of streams to watch.
Between these two offerings, you will be traveling the Realms in style in no time.