When does Hearthstone Battlegrounds Season 5 start? August 22!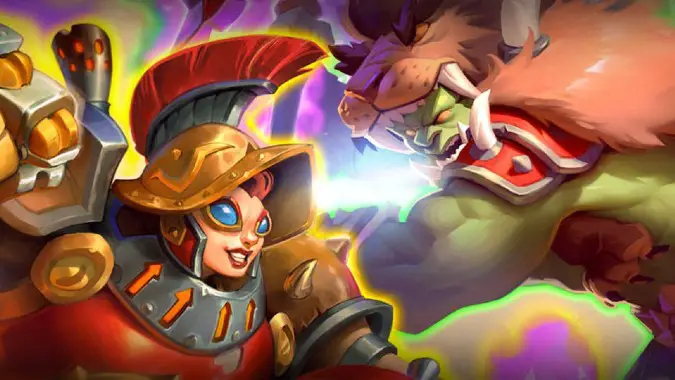 We just got a date for Hearthstone Battlegrounds Season 5: the next season will start August 22. This date makes the current Season 4 slightly shorter than usual, but not by much.
With the new Season, we'll get a new Battlegrounds Track, filled with cosmetics following a new Gladiator theme — previous themes have included The Magic of Azeroth, Silvermoon City, and Festival of Legends. The season should also bring a new Season Pass — which, assuming the pricing doesn't change, should be purchasable for either 1500 Runestones if you buy it in-game, or $15 if you get it through the Battle.net shop. Getting the Season Pass is not required to play the season, but it does unlock many extra cosmetics, as well as the ability to choose from four heroes instead of two — which is a distinct gameplay advantage.
More importantly, the new season will really shake thingss up gameplay-wise. The minion roster is being majorly changed, with 49 minions being removed, 32 brand-new minions being added, and 12 older minions returning. These minions will be revealed in the following days. In addition to that, there's a new Anomalies system, where every single match gets a powerful rules change before it begins! There will be 20 Anomalies initially, but that number will grow with more being added each week, until there are over 50 in the game. Some of those Anomalies might include things like having every player start the game with ten gold instead of three, turn all heroes into Sire Denathrius, or even add Tavern Tier 7 minions to the game!
Hearthstone Battlegrounds Seasons are analogous to expansions for Constructed Hearthstone, lasting for about four months each. They're always released on x.2 patches:
So mark the date on your calendars: August 22 is when you'll get to play with all that Season 5 brings to the table — and we expect things to really change this time around. We hope to see you on the Battlegrounds!
Originally posted May 10, 2023. Updated August 15, 2023.