When does Diablo 4 Season 2 start? October 17!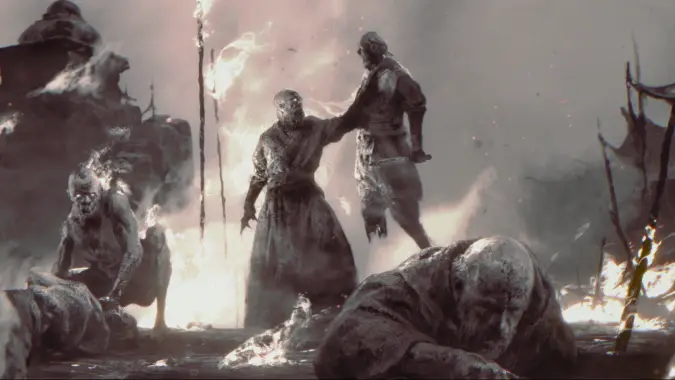 Blizzard surprised us by announcing Diablo 4 Season 2 during Gamescom Opening Night, with over a month of Season 1 still to come. Season 2 looks like a bloody good time as we take on new vampiric powers while hunting the latest threat to Sanctuary. So, when does Diablo 4 Season 2 — Season of Blood — actually start? Play out your Blade-in-Sactuary fantasy when Diablo 4 Season 2 kicks off on Tuesday, October 17, 2023.
Yes, that date should look familiar: it's when Season 1 ends. D4 will roll right from the Season of the Malignant into the Season of Blood. Additional details on the seasonal theme remain to be seen, although we know the associated patch will deliver some quality-of-life improvements (like removing gems from inventory management).
This news also indirectly provides more essential information on seasons —  D4 is following in Diablo 2 Resurrected's footsteps instead of the Diablo 3 cadence, which gave us at least a week between seasons. We knew the calendar would be snug when the developers originally discussed having four seasons a year. Season 1 reinforced this when the full dates were announced, as it's running from July 20 to October 17. The clear 90-day cycle made it easy to surmise that the time between seasons would be minimal.
Truthfully, this feels like a rapid turnaround. On the upside, this keeps the community engaged in the new title. Conversely, you'll need to clean up your resources at the end of Season 1 or the beginning of Season 2; they can't just hang around in your mail forever. Additionally, D3 Season 29 is probably releasing sometime in mid-September — smack in the middle of D4's Season 1. I'm not saying it's too much, but it's a lot.
Either way, Diablo 4 is keeping us busy, going directly from horrific malignancy to vampires rapidly turning their own army. And unlike our usual estimates, this date is set in stone (almost two months in advance, to boot!). Look for the switchover from Diablo 4 Season 1 to Season 2 on October 17, 2023. See you in Sanctuary!