When is the next Hearthstone expansion release date?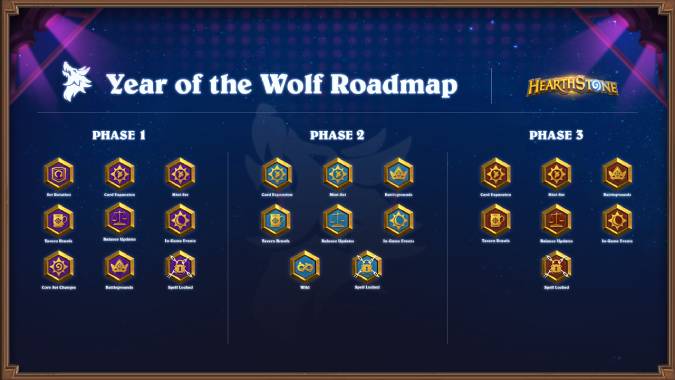 The next Hearthstone expansion, which will be the third and final one of the year, still doesn't have a release date — but we'd venture to guess that it's coming out in December 2023. That's because the game has been following a calendar for its expansion releases over the past few years, and its expansions are typically released around the same time each year.
New major patches for Hearthstone — including expansion releases — usually launch on PC around 12:00 PM (PT), though you may need to give it a few minutes or restart your client to allow the game to update itself. The mobile versions of the game usually go live a couple of hours after the desktop version does.
Starting with the Year of the Kraken in 2016, the Hearthstone team has usually released the first expansion of the year in April, the second in August, and the third in December — though there have been exceptions a few times. Still, the December 2023 prediction is a pretty fair bet, since November 2023 would be too early — Titans doesn't even have a miniset yet. And January 2024 seems unlikely as well, since it would mean we'd only get two expansions in 2023 — not to mention that that month will most likely see the release of Battlegrounds Season 6, and we probably won't see two Hearthstone releases competing with each other.
This three-expansion cadence is what composes the main part of the Hearthstone yearly cycle: right now, we're in the Year of the Wolf, which has had the Festival of Legends and Titans expansions so far. We can expect this year to have three full expansions that last for four months each. Each new Hearthstone expansion introduces a plethora of fresh cards to the game — but those are complemented by even more cards a couple of months later, in the form of minisets. Starting from 2021, every expansion has gotten a miniset that introduced a few more cards, and those have usually been released two months after the expansion itself. In essence, we get a new Constructed release every two months or so, which is a really healthy rhythm for delivering new content to the game mode.
We'll keep this post updated with any new relevant information about the third and final Hearthstone expansion of the Year of the Wolf, which should be coming December 2023.