The Queue: on holiday!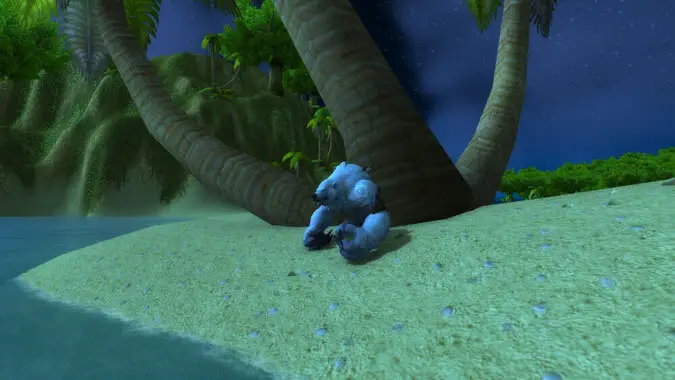 Oh to be a bear sitting on a beach in the shade of a palm tree.
Unfortunately for me, the person behind the bear, some of us have to work on Monday.
While I grumble some more about having to go in to work in the morning, it's time for — The Queue!
---
BOVEN WHITEHOOF DAMMED IF YOU DO, DAMMED IF YOU DON'T
Will Mayla and Baine get married? How about Ebonhorn and Emberthal? Moira and Corki?
Baine and Mayle will get married if the moo'd strikes them.
Ebonhorn and Emberthal will, eventually… they're really dragon their butts on this one.
Moira and Corki… sure. I think they have deep enough feelings for each other to tie the knot and not have it get broken.
---
I'M SUPPOSED TO GET A RED NEXT WEEK, YOU KNOW DAMN WELL I WON'T
If you had to cook and eat some species native to Azeroth, what would you choose?
Displacer Beast is at the top of my list. I want something that's not sentient and pretty far from anything we have here on Earth. Does its innate magical abilities make it taste better? Can you even cook it without the meat teleporting three feet off of the grill? Do you have to build a magical Faraday cage around your cook surface so that doesn't happen? I don't have answers for those last few questions, but I do have a mighty hunger now.
I'm still staying away from the gooey spider cakes though, even if the spiders they came from are the size of cows, I still don't like the idea of eating bugs.
---
HEY I'M NOT COMPLAINING 'CAUSE I REALLY NEED THE JALAMENOS
Have you ever, in a quest or mission in a game where someone wants money, given them more money than you "have to" for no other reason than they seemed to need it?
Like, no extra "paragon" points or influence or anything like that, there's no gain in giving the extra gold to this NPC.
I was approached by a beggar in Baldur's Gate, she asked for 1 gold coin, I gave her 50.
I didn't get anything for it but I don't regret my actions.
Why?
So I spent a bunch of time playing Starfield this weekend, and in one system I ran into a lovely old woman who called herself Grandma. She invited me aboard her ship for a nice home-cooked meal.
Now naturally this made me a little wary, being a video game and all, what are the odds that she's really an alien or serving man or some other trope like that — y'know? But nope! Just a kindly old widow who flies around and cooks for people. So when I got the option to give her a thousand credits, I didn't hesitate. Hopefully, that kept her flying and feeding more people out there.
Honestly, that was a little refreshing. Maybe sometimes that one farm in the middle of the apocalypse is just full of nice farmers who are good at staying under the radar and raising cows!
---
HITTING UP MY BUDDY'S GOT ME FEELING LIKE A KALCHEUS
8 hour maintenance on Tuesday. Last one finished way early, hopefully this one will as well.
Now you've jinx'd it! I hope you're happy!
If anything goes wrong on Tuesday everyone remember to blame Kalcheus.
---
HUNDRED DOLLAR CAR NOTE, TWO HUNDRED RENT. I GET A MUSEDMOOSE ON FRIDAY, BUT IT'S ALREADY SPENT
Hello, Queue. I'm about to be on vacation, so I probably won't be around much. But I'll post pics when I'm here – I'm going to a writing workshop that's on an Alaskan cruise. Bwa ha ha.
Have a safe trip! Bon voyage!
Although I don't know how much writing I would be able to get done on an Alaskan Cruise, maybe since it's colder out you spend less time not on deck by the pool…
---
WORKIN' FOR A LIVIN', LIVIN' AND WORKIN' I'M TAKING WHAT THEY GIVING 'CAUSE I'M WORKING FOR A SOEROAH
Time for another silly game design idea from me
I want an open world survival game similar to Valheim, except every time you die your character respawns 10 in-game years later, somewhere randomly in the world. You start from scratch, but you can find your old settlements if you can get back to where you were, but time has progressed – trees have regrown, animals have bred, your old wood hut has decayed and collapsed, and some of your more fragile items have perished, but you can recover the stone and ore and such. If you die too many times you might come across a stone building you yourself made as a ruin, with one of your own chests being used as a reward for clearing out any monsters that have moved in
Yeah, this sounds great, sign me up.
Although I'd be a little upset to see the impermanence of my own shoddy construction so readily. If I died halfway home with a load of materials to finish the roof correctly, it'd just be extra sad to see that rundown building ten years later.
Especially since it wouldn't even make a good shelter for some wildlife, I'm a monster who shouldn't be put in charge of building anything!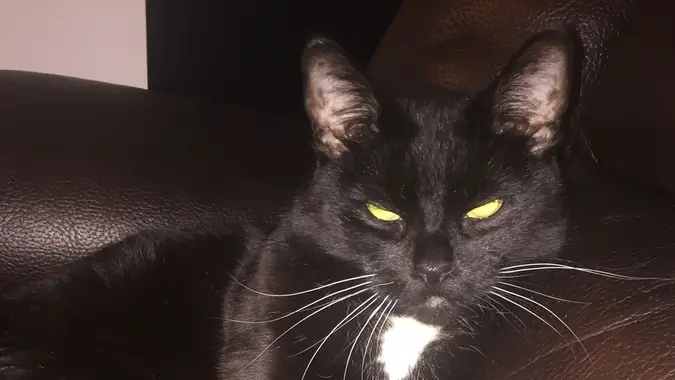 Bacardi is fully charged and ready to give you the best loot possible in your vault this week! Don't miss out!
Today's Anna Earworm™: Workin For A Livin'
Shhhh nobody tell Kal that I stole a couple of his unanswered questions. It'll be our little secret, okay? Meanwhile, don't forget to leave lots of questions for Anna tomorrow!