WoW
Sep 6, 2023 4:00 pm CT
Dragonriding makes a second lap through the old world with the Eastern Kingdoms Cup, starting in October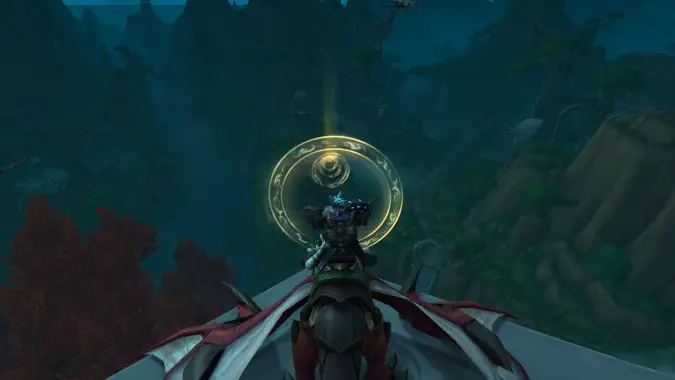 Did you participate in the first round of dragonriding in older zones with the Kalimdor Cup? If so — or if you meant to, but missed it — then you'll be excited to know that the fastest sport on Azeroth, dragon racing, is coming soon to the Eastern Kingdoms in the form of the Eastern Kingdoms Cup! Currently scheduled for October 4 – 17, the Eastern Kingdoms Cup will take players through various races in the homelands of many of the Alliance races, adding 14 new races for you to complete in normal, advanced, and reverse modes:
Gilneas Gambit, in Gilneas
Searing Slalom, in Searing Gorge
Deadwind Derby, in Deadwind Pass
Gurubashi Gala, in the outdoor version of Zul'Gurub in Northern Stranglethorn
Blasted Lands Bolt, in Blasted Lands
Booty Bay Blast, in Southern Stranglethorn
Krazzworks Klash, in Twilight Highlands
Loch Modan Loop, in Loch Modan
Twilight Terror, in Twilight Highlands
Elwynn Forest Flash, in Elwynn Forest
Ironforge Interceptor, above Ironforge where the Ironforge Airport is located
Plaguelands Plunge, in the Eastern Plaguelands
Fuselight Night Flight, in the Badlands
Redridge Rally, in Redridge Mountains
There is, much like with the Kalimdor Cup, an achievement for completing all the races with a gold; while Wowhead doesn't show anything as a reward right now, we can assume it will reward the Eastern Kingdoms Racer title. Also, much like before, you cannot use your regular dragonriding mounts for the races, but if you talk to Lord Andrestrasz in Valdrakken you can choose which kind of dragonriding mount you want to use for the races.
Also, just like Kalimdor, there appears to be an introductory quest awarding the same kind of currency as the Kalimdor Cup, Riders of Azeroth Badges. If you didn't finish getting the teal scale coloration for your Windborne Velocidrake or any pieces of the Drake Racer's gear during the Kalimdor Cup, it appears you can pick up where you left off gathering your flight suit — and this currency is account-wide, but race progress is not, so if for instance you can't quite get gold on the advanced and reverse races, you can always drum up some additional badges by completing the regular races again on an alternate character.