Overwatch 2 Mastery mode launches, with new challenges and bragging rights on the line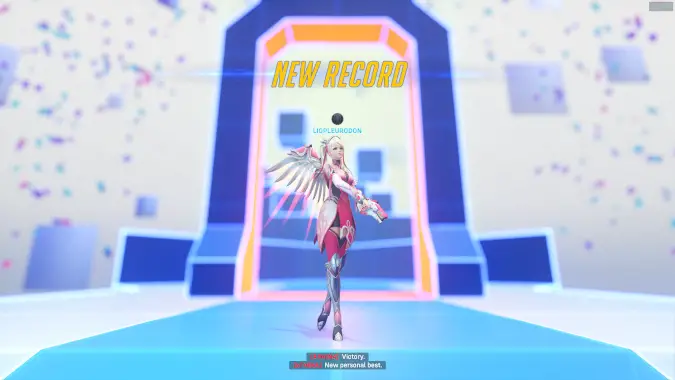 Mastery Mode just hit Overwatch 2, and it offers a unique chance to either learn a new Hero or showcase your talent at a couple favorites in a PVE environment. However, given the fact that you're tasked with completing objectives on a tight timer, I'm not going to call that low stakes: even though it is a PVE environment. The pressure is still on.
Currently, Mercy, Reinhardt, and Tracer are available to play, giving a little taste of the experience for players who specialize in each role. Sojourn and Winston are also slated to join the challenges soon — Sojourn during the week of September 12 and Winston the week of September 19. There are multiple levels of Mastery Mode challenge for each hero, so when you five star the first one, you still have more to go. There are leaderboards for each course, so also on the line? Eternal glory. As with most of these fun new modes, there are also Challenges to complete, though this time, most of the rewards are just scads of Battle Pass XP.
My first go at the mode felt a little weird and disjointed. I didn't know what my objectives were, exactly, or where to find them, really. I chose Mercy, and there's an assortment of both teammate bots to heal and res, and antagonist bots you can shoot at, making for an extra bit of confusion. But this type of course the kind of thing where you're intended to muddle your way through at first, figuring out the most efficient way to complete the course via a few repetitions. It is a fun change of pace from regular games, and I'd venture that it would be really nice to learn some of the tricks of the more quirky heroes in a lower stakes environment like this one. However, I do find it ironic that you can't advance your account progression much by playing this mode, despite both being weighted around the concept of skill and mastery.
Currently, the challenge is slated to run until September 26. I do find this end date a bit confusing, as I'd think that this sort of mechanics-based practice would be welcome in either Training or as its own mode in perpetuity. But, for now, I'm excited to completely ruin the day of a bunch of bots.