The Queue: Big Mouth Billy Bass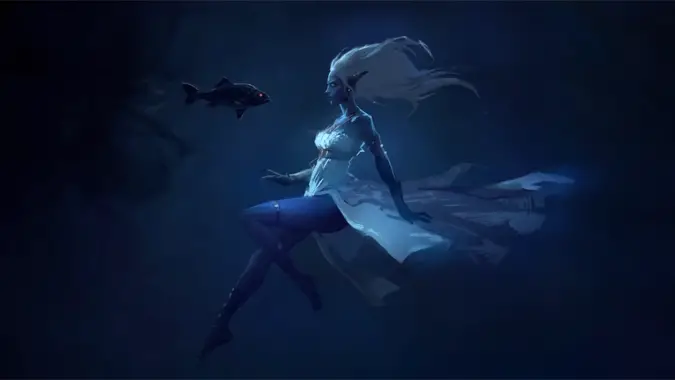 Look, sometimes when we write, we fall down bizarre rabbit holes from which there is no escape. No judgement.
This is The Queue, where you ask us questions and some answers might be more thorough than others.
---
JæKSDæDI
QftQ: What songs have really good bass lines?
It's tough to pin down, because usually there's a little riff or two where the bass shines, but not through the whole song, and it can read like "hello there, this is a bass solo" as opposed to being a part of a well-developed whole song. Like "The Chain" by Fleetwood Mac has an iconic bass solo through the end, but you listen through a whole lot of jangly guitar to get to it.
Usually though, it's more about the individual bassists and writers which lead to great bass lines. If I say "Under Pressure," you're already humming the bass line, and my daughter was thrilled by "Another One Bites The Dust" when she was learning her double bass last semester. Michael Jackson's bass lines tend to be really stellar, though weirdly, the grungier, less produced Alien Ant Farm version of "Smooth Criminal" has what I'd consider thee bass line. The bass line of "Dance, Dance" by Fallout Boy both stands out in the way they introduce each instrument as it builds, but also provides a backbone, which is key for basses. And of course Muse's bass lines tend to be phenomenal and really intricate.
But, surprising nobody who reads my queues, one of my favorite bassists is Bridget Kearney from Lake Street Dive, and I love it when I get to actually watch her play. The live video of their cover of "Lola," and this particular quirky arrangement and dynamic build, the way the bass is both a standout but just contributes to the wall of sound — in a 4-piece live performance! — is an all-time favorite.
Of course, the best bass of all time is Toxic. I will not be accepting questions or criticism at this time.
---
KALCHEUS
Q4tQ What's the next new release game you're planning to pick up? Upcoming for me is Slay the Princess.
El Paso, Elsewhere is slated for late September. I usually adore whatever quirky nonsense Xalavier Nelson Jr gets up to — including An Airport for Aliens Currently Run by Dogs and Space Warlord Organ Trading Simulator — and I enjoy the previous deliciously creepy El Paso entries, so especially since we're already in Halloween Month this should be a good time.
I'm also really looking forward to House Flipper 2 in December, though I will say playing the demo made me a little bit nervous. It seems like they added more elements to the parts of House Flipper I usually wanted to rush through and didn't add a ton to the part I usually enjoy. Plus, since I usually use House Flipper as a de facto CAD program I anticipate having to play my way through a whole lot of missions before I can do that, which is always annoying.
---
BRAINSTRAIN
Q4TQ What should I spend my pet charms on? I have a growing pile from doing the Whelp Daycare stuff.
There are a ton of things which are sold for Polished Pet Charms. There are pets, which may require additional rep or renown, there are toys and doodads.
But, assuming you have all those already, the Battle-Training Stones — both Flawless and Ultimate — and Flawless Battle Stones are excellent choices to burn a few. Even for the serious collectors out there, there are incredibly few people with collections which are absolutely 100% maxed out in both rarity and levels, so this is a relatively safe recommendation, even though you may not necessarily want to blow a ton of them on, say, Sinister Squashlings or whatever. And, if all else fails, can I interest you in a few pug hats from your favorite pet vendor?
---
TETSEMI, IN OUR FABULOUS DISCORD
Q4tQ: With the success of Baldur's Gate 3, what Blizzard lore/stories would you like to see in a similar format?
👏 Let 👏 Me 👏 Smooch 👏 Turalyon 👏
Seriously, I know two things about Baldur's Gate, and it's smooching, and you get to choose your exact genitalia. Even if WoW just put out a fun little non-canon visual novel like Loverwatch, it would be phenomenal.