When does Diablo 3 Season 29 start? Embrace Visions of Enmity on September 15!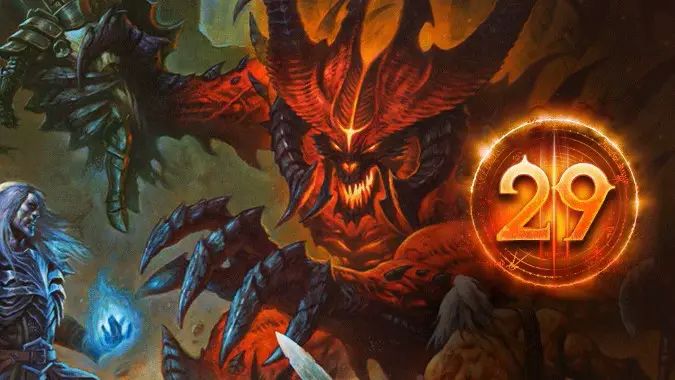 Diablo 3 Season 29, Visions of Enmity, will be the last Diablo 3 Season with a fully original theme. Moving forward, we'll see repeats and remixes of old themes — but when Season 29 launches, we'll get to enjoy a revamped Paragon system, a new solo gameplay mode, and slaughtering demons in Diabolical Fissures. And the next Season starts soon! Diablo 3 Season 29 starts on Friday, September 15, 2023 at 5 p.m. PDT/CET/KST.
Ready to play Diablo 3 Season 29? Read up on the Visions of Enmity theme, the Season 29 Conquests, and how to get the raven pet Quoth.
But what's coming next? The Diablo team dished out details on future Seasons in its Season 29 preview post. In the past, Diablo 3 Season lengths have varied significantly. Season 28 was the longest season in D3's history with a run time of 28 weeks and 2 days (comparable to legacy Diablo 2 ladder seasons) — about seven months. But some Diablo 3 Seasons have been extremely short: for example, Season 2 was less than two months. In the future, D3 will have simpler Seasons that highlight "iconic themes and features from Seasons past" and rotate about every three months. That will make Diablo 3 Seasons more similar to Diablo 4 Seasons, which will rotate quarterly.
However, don't expect this new schedule to start just yet. The quarterly Season schedule is set to start after Season 30, so we can only guess at how long Season 29 and Season 30 will last. We already know a good bit about Season 30, which will bring balance changes and the permanent return of the Altar of Rites introduced in Season 28 — but no dedicated new theme. Future Seasons will follow the same model.
We're approaching a new phase of life for Diablo 3, but now we know more about what the future holds. Returning seasonal themes may mean returning rewards, with a chance to snag something missed in past Seasons! Stay tuned, we'll see you in D3's Sanctuary for the Visions of Enmity on September 15.
Originally published May 10, 2023, updated September 9, 2023