What are some of your most memorable gaming moments that made you stop and say, "What the heck, man?"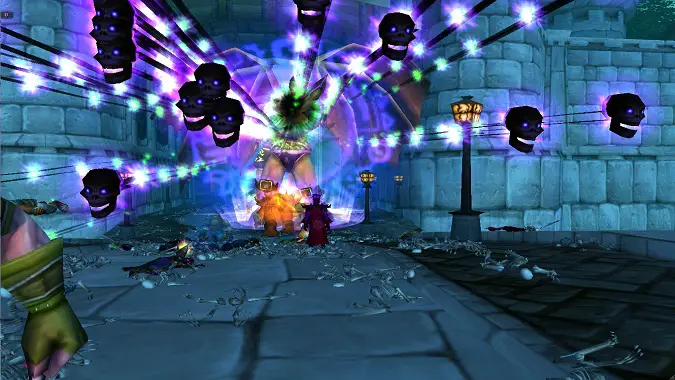 Do you guys remember the first time a game made you stop and say what the heck was that? I have a few candidates when it comes to World of Warcraft — I remember the first time my young Tauren got himself so brutally murdered by the Son of Arugal that I actually disconnected. That's right, it didn't just kill my character, it killed my internet connection.
I sat there, saying a far more profanity-laden version of what the heck was that even as I logged in my level 60 Alliance and proceeded to camp the Son of Arugal for a solid two hours. Because, yes, I am petty that way.
Other what the heck moments have also occurred in WoW — the first time I saw Kazzak in Stormwind, the first time I ran into a Fel Reaver in The Burning Crusade, that time I randomly stumbled onto Arthas himself just hanging out in a graveyard while I was fresh off the boat to Howling Fjord. And WoW is hardly the only game to ever give me one of these moments. I mean, nobody forgets the first time they rocked up on the Butcher in the original Diablo, and I will never forget the utter shock I felt about half way through Dragon Age 2 when a really bad person did a really bad thing to a character and there was nothing I could do to stop it.
I personally think these moments make games worth playing, as there's just no feeling in the world like being surprised by a story or experience. So I figure, why not ask you — is there anything in your gaming history that made you stop and say whaaaaaaat in that exact tone of voice you use when you do not believe what just happened? Has a game surprised you, pulled a trick you weren't expecting, or just plain went in a direction you weren't expecting? Share with us those games you've played that made you say what the heck was that?