Overwatch 2's new tank Mauga is revealed at BlizzCon 2023 — and you can try him out this weekend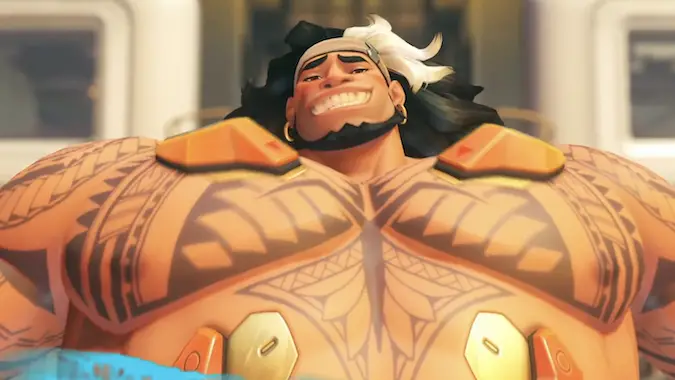 We're due to have a new hero arriving in Overwatch 2 during the next season, and the latest addition to the roster made his debut at BlizzCon 2023. Not only have we seen Mauga's gameplay today, but players both at the show and at home can try him out this weekend. Here's the quick rundown of what you need to know about the game's new tank.
For starters, this mountain of a man is kitted out with two chainguns, one in each hand. Like fellow tank Junker Queen, his weapons have adorable names: Gunny and Cha-Cha. The first gun inflicts incendiary damage on opponents, while the second does crit damage to players who are burning.
Overrun is an unstoppable Charge ability that can boop enemies back to score environmental kills, or just to cause chaos on the battlefield. Cardiac Overdrive is a lifesteal that will do damage to enemies within a ring. Not only will it give Mauga more life, but it'll boost the health numbers for allies inside the same range.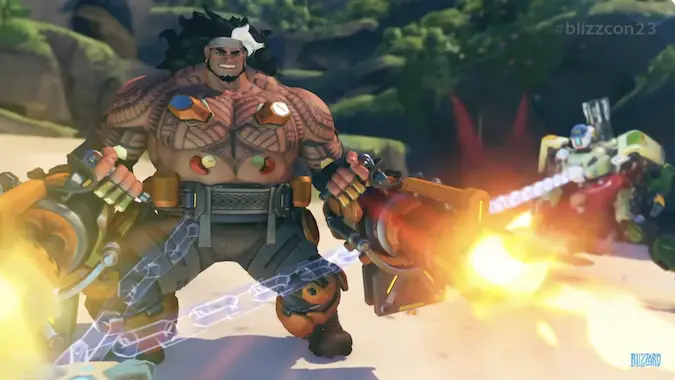 His ultimate is the Cage Fight, where any enemies within a dome are trapped by chains. Mauga gets infinite ammo during the duration of the ability, and from the gameplay footage shown, this looks like it'll be a serious power trip to let loose on the enemy team.
This Samoan character was introduced to the community in the "What You Left Behind" short story about Baptiste back in 2019. Beginning in Season 8, he'll become a part of the tank roster. Now that he's joining the game, Overwatch 2 Art Director Dion Rogers described him as having a "brutal but cunning play style" during the BlizzCon reveal. You can see for yourself how he feels to take charging into the fight. Not only will Mauga be available for those attendees at the live show, but he'll be available to play for free this weekend. Check him out for yourself and burn it up in Quick Play matches. If you miss out on this window to take a sneak peek at Mauga, he'll be arriving permanently in the live game during Season 8.