Uncover new secrets and new ways to play in WoW Classic Season of Discovery coming November 30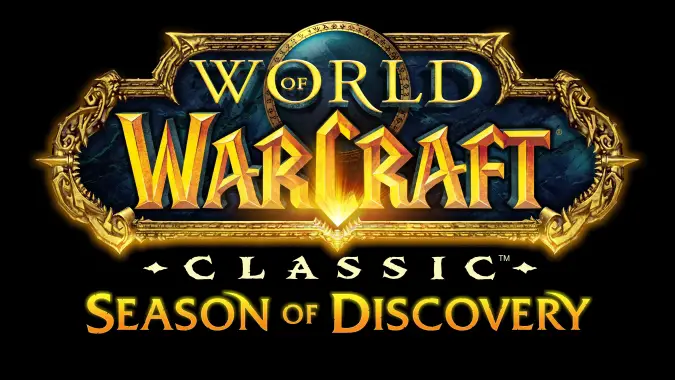 At BlizzCon 2023, World of Warcraft Executive Producer Holly Longdale announced the next season of World of Warcraft Classic, Season of Discovery, arrives later this month on November 30! Holly provided few details on the upcoming season but emphasized that it revolves around secrets for players to search for and discover across Azeroth. To this end, there will be no Classic Season of Discovery PTR for player testing prior to November 30 as Blizzard wants to preserve the discoverability and surprise factor of everything once it releases. We learned a bit more about what these secrets are, as well as the new "class-altering abilities", and levelling progression system in Season of Discovery during the livestream of World of Warcraft Classic: What's Next panel from BlizzCon.
Discoveries
One of the main draws for Season of Discovery will be, well, Discoveries! Thanks to WoW Senior Game Producer Josh Greenfield, we have a general idea of what Discoveries are and how we'll find them in Season of Discovery. When players create a new character and gets them to level 2, the class trainer in their starter zone will send them to get their first rune, introducing the player to the Rune Engraving system, an offshoot of World of Warcraft Enchanting system. After completing this quest, players will be encouraged in-game to search out more Discoveries throughout Azeroth.
Without giving too much information away, Josh explained that these Discoveries are unmarked on your map and aren't guided by a quest system, and rather are found by players exploring the nooks and crannies of Azeroth. He did say that when you do find them, they'll be their own mini-events/quests and require additional steps and you may need help from other players to complete it. Josh shared the design goal behind Discoveries was to re-introduce the sense of awe and exploration in a world where the players have memorized everything and to encourage another level of more socialization and information sharing within the community.
Level-banded Content Phases
As opposed to levelling and timed phases in Season of Mastery, Season of Discovery will used "Level-banded Content Phases" for the progression levelling experience with the first initial level cap being level 25, the second being level 40, the third being level 50, and the last band being level 60. Level-banded content phases essentially splits what quests and endgame content a player access based on their level in a tiered system. One of the things the WoW Classic team wanted to keep was the approachability of the early level starting experience where it never felt too late to jump in and the level cap essentially helps close this gap between active players, making within a reasonable level distance for group activities. Whenever a new Level-banded Content Phase is released, the previous phase will receive an XP buff similar to Joyous Journeys to help give a boost to players who are coming back after taking a break or producing a small alt-army.
Each Level-banded Content Phase will have new endgame activities. The first one players can take on at level 25 is 10-player raid version of Blackfathom Deeps with re-imagined bosses, updated mechanics to figure out, and new rewards to earn. During the stream, WoW Classic Assistant Lead Designer Tim Jones hinted at the Classic team revisiting and reworking previously underused zones, dungeons, and raids to give players some new experiences.
We weren't given a timetable for how long Season of Discovery will last but we can assume that it'll be around for a while, as Season of Mastery was around for a little over a year.  We'll undoubtedly learn more about what else Season of Discovery has to offer as November 30 inches closer so make sure to check back here to stay up to date on the latest WoW Classic season!
Originally published on November 3, 2023. Updated on November 5, 2023.