Blackfathom Deeps will become a 10-player raid in WoW Classic Season of Discovery — these are our impressions of the revamped dungeon!
Click here for more photos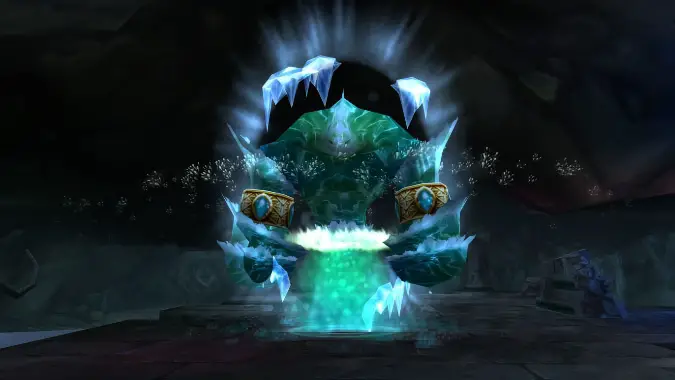 WoW Classic will get a spicy new server type in Season of Discovery, and alongside revamped overworld content and a bold new take on classes, it brings a new 10-player raid: Blackfathom Deeps. This is a reimagined take on the classic dungeon, and features seven boss encounters with a cast of characters you might recall:
Baron Aquanis
Ghamoo-ra
Lady Sarevess
Gellhast
Lorgus Jett
Twilight Lord Kelris
Aku'mai
Old Serra'kis also makes a special appearance, but is only a sad, half-eaten corpse decorating Ghamoo-ra's room.
This is the first, but not the only re-imagined raid we'll see. Season of Discovery promises a sequence of level-up raids to tackle as the level cap goes up, and this first one is tuned for the starting level cap at level 25. Because the content phases are intended to cycle rapidly, it's intended to be a shorter raid, and will have a 3-day reset, like Zul'gurub.
All of the old quest content is there, but the quest rewards and boss loot are all improved to match the instance's boosted profile. We've also heard hints of things like new crafting patterns for Blackfathom Sharpening Stones and Wizard Oil, and a new world buff akin to Rallying Cry of the Dragonslayer, the Boon of Blackfathom.
We had a chance to try out Blackfathom Deeps at BlizzCon, though only the first three bosses were available: Baron Aquanis, Ghamoo-ra, and Lady Saravess. Here's what we thought of the revamped dungeon:
Baron Aquanis spawns in the first room after you click the Fathom Stones scattered around and defeat the adds they summon. He's rooted on top of the broken masonry jumping puzzle, and will happily remind you of just how much you enjoy that gameplay: his Depth Charges are raid-wide knockbacks, and you're likely to fall off repeatedly. If you do get thrown in the drink, there are bubbles scattered in the water that will give you lengthy speed boost, and they continue to respawn after the fight to ease your way through the jumps.
Ghamoo-ra is more of a healer fight. As you chip away at her shield, it splinters off arcane orbs that clutter the arena and knock you back on contact. When her shield eventually drops, it deals a big burst of damage and another big knockback to the entire raid, which can easily kill multiple players if you haven't been careful about managing the orbs.
Lady Saravess is untankable and ice-themed. She places frost patches on the ground that rapidly stack up a debuff that, at five stacks, will freeze you solid for ten long seconds. She also spawns adds throughout the fight, but these just need to be tanked: you can drag them into the frost and freeze them too, and they'll take a hefty chunk of damage in the process.
And the fights all felt Classic-y, from Aquanis to all of the surplus crabs that ate my face. Even with the assist from the new Runes, the combat maintains the sense that you have just enough tools to get by if you carefully ration them out and don't misstep. New wrinkles, like the interplay between Aquanis's knockbacks and the low ceiling, deliver a spark of joy to light up your nostalgia trip. If this level of remixing is typical of Season of Discovery, I suspect I'll be putting in quite a few nights mining its depths.