The Queue: Back in the cold frozen North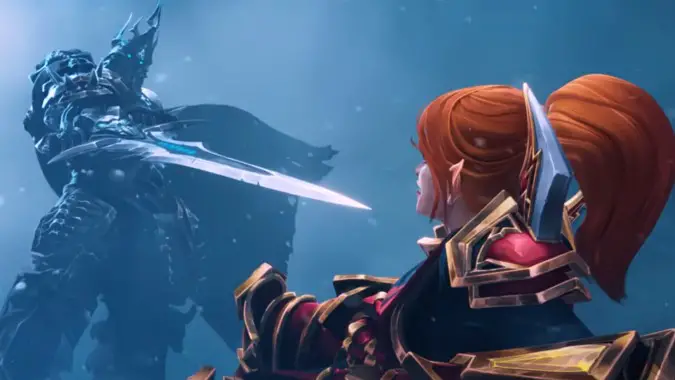 Finally, after many nice days in the California air conditioning, I have returned home to the great Frozen North. Luckily it wasn't actually that cold when I landed because all I had was a hoody to keep myself warm.
Unfortunately, now I have to back to the day job and can't spend my time being super excited about upcoming Blizzard products and Korean BBQ.
While I try and remember what my day job is, it's time for — The Queue.
---
ARTHONOS ON A DARK DESERT HIGHWAY
I'm back playing WoW after a 8.5 month break, but that's still shorter than the 14-15 month break I took in Shadowlands. What's the longest break you've ever taken from the game?
I started in World of Warcraft fairly late, does that count? I didn't take my first steps into Ironforge until the towers in the Eastern Kingdoms were already active. Then I played until the middle of the Serpentshrine Caverns in Burning Crusade. When I fell off and didn't play again until ICC opened. So however long that was, is the length of break I took!
---
COOL WIND IN RETPALLY JIL'S HAIR
Q4tQ: Do you think it's nice that we finally see Night Elves doing their thing and getting stuff accomplished? I sure do.
Yeah, it's pretty rad. I like it whenever we can see actual forward progression in Warcraft. Sadly such is the nature of MMO storytelling that can feel like it's not something that happens that often.
It does feel like that might be changing though, with all of the extra story content that we've been getting as patches come out, and an ambitious overarching story in the Worldsoul Saga — I hope that we can finally see some meaningful progress on Azeroth.
---
WARM SMELL OF GLOWING METEOR CARROT RISING UP THROUGH THE AIR
If Malfurion were in the Emerald Dream, would he be able to grill and saute Fyrakk?
Sure Malfurion showed some extra oomph the last few times we've seen him, but I don't think he's quite up to a one-on-one throwdown with Fyrakk. All of Malfurion's bits look kinda flammable and Fyrakk is chock full of Shadowflame. He's got Shadowflame to spare, as long as you're a Druid of the Flame and ask him to use it to crack open shields.
So no, Malfurion couldn't. Illidan could though!
---
UP AHEAD IN THE DISTANCE I SAW A MUSEDMOOSE
What's the last game you completed, or at least reached the ending?
I reached Unity in Starfield. So I think that counts, I didn't get back to it a second time though. I certainly didn't get to start seeing some of the weird things that can happen on the fourth go-through, but I've heard they're pretty interesting.
Before that, I know that I've finished lots of other games in the last few years, I think Guardians of the Galaxy is the latest narrative game that I reached credits on. I could be wrong.
---
RED LIT UP A CANDLE AND HE SHOWED ME THE WAY
What are you most eager to play that was announced at BlizzCon 2023?
Druid Dynamic Flight Form!
Hearthstone Duo Battlegrounds is pretty cool too. I used to play Hearthstone Battlegrounds with a friend of mine in the same lobby, and he was always better than me so it was an exercise in "please don't hurt me too bad when we eventually meet." So it'll be nice to play with him rather than alongside him.
---
WELCOME TO THE SOEROAH SUCH A LOVELY PLACE (SUCH A LOVELY PLACE)
How many of the new customisations have you unlocked so far?
I have a bunch so far thanks to our excellent guide! I am still grumbling that even though I have the new flight form, only the amazingly firey one from Mythic Fyrakk has Dynamic Flight on it so far.
The thing that I most want isn't available yet though, and that's the new Runebear look from the world boss. I'm hoping that I'm lucky enough to get it on the first try, but if not I'm sure I'll have it by the time that we head into the War Within.
---
PLENTY OF ROOM AT THE HOTEL RJAGODA ANY TIME OF YEAR
What are your guild's goals for this raid?
Normal or Heroic first?
The same thing we do every tier — try to take over the world!!
Which usually looks like getting about halfway through it on Mythic. We'll usually start on Normal for the first couple of weeks to get a feel for the fights and some early tier gear, but we'll also try and get the first few Heroic bosses dead as well in the first week when possible.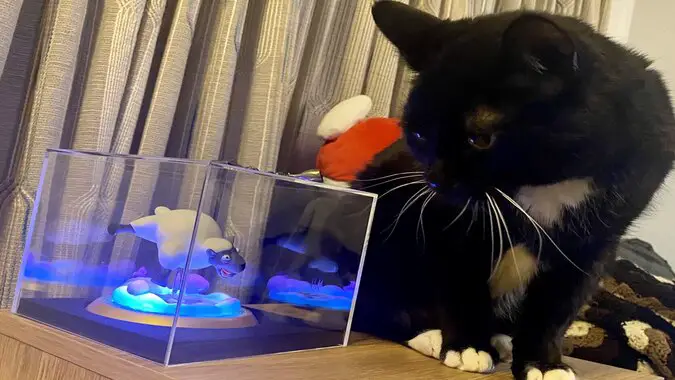 Don't worry Bacardi, I won't polymorph you if you don't give me some good luck in my vault this week!
Today's Anna Earworm™: Hotel California
Have a great week everyone and try to make sure that Anna has lots of questions to answer for tomorrow!