How the Rune Engraving system works in WoW Classic Season of Discovery, now live!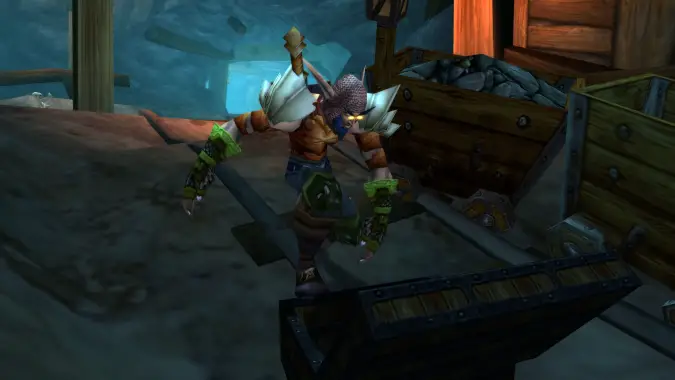 World of Warcraft Classic's latest specialized season of content, Season of Discovery, has officially arrived! This new season has plenty to offer but the main draw revolves around the new Discoveries, or Runes, hidden around Azeroth that give classes different abilities they didn't have access to in original World of Warcraft or in Classic Era realms. During the World of Warcraft Classic: What's Next panel at BlizzCon 2023, the WoW Classic team explained these new abilities granted are either inspired by, or directly brought in, from other WoW expansions but altered to fit in with the WoW Classic world.
Want to know more about WoW Classic Season of Discovery? Check out our guide to everything you need to know about Classic's newest season.
These abilities enable certain classes to function outside of their normal pre-conceived roles for DPS, tanking, or healing, thereby giving players more utility with their chosen class. Once a Rune has been discovered, it can be placed on an armor piece through the Rune Engraving system, unlocking the ability associated with that Rune. Here's how the system works in Season of Discovery.

Discovering and unlocking Runes in Season of Discovery
Runes appear randomly throughout the open-world as interactable items that you can pick up. Once you find a Rune, it will have a description of a task you'll need to complete in order unlock its ability. Once you've unlocked a rune, it'll show up in a new Rune tab on the right side of your character menu and in a new section of your character's spell book. Each class will have an introductory quest given by their starting zone's class trainer and provides clear step-by-step instructions on what to do. Since this is still WoW Classic, you'll still need to figure out where to go in order to complete the objective.

Rune Engraving a piece of armor in Season of Discovery
Rune Engraving in WoW Classic Season of Discovery functions similar to WoW's Enchanting system. During the initial Season of Discovery level band capped at level 25, players will only have access to the Rune Engraving for three slots: Chest, Legs, and Hands. To engrave an unlocked Rune, open your character menu or rune section of your spell book, click the rune you want to apply, then click the armor piece it can be applied to, and you're done! The Rune will now appear as a small icon in the top right corner of the item it's applied to. Runes can only be applied to specific items slots and each item can only have one Rune applied to them.
Right now, there are four Runes for each item type for a total of 12 Runes that each class can you. During the What's Next panel, Blizzard teased that players will be able to engrave more Runes on to other gear slots as they progress into higher levels and later content level bands, paving the way for more runes to be discovered as the season goes on.
New abilities and Rune Engraving are just a piece of what Season of Discovery has a lot to offer. As the season progresses, we'll undoubtedly learn more and more about the new content available, especially as we get into the new dungeons and raids so check back to stay informed on WoW Classic's latest season of content!
Originally published on November 3, 2023. Updated on November 30, 2023.