Seasonal Journey
Diablo 3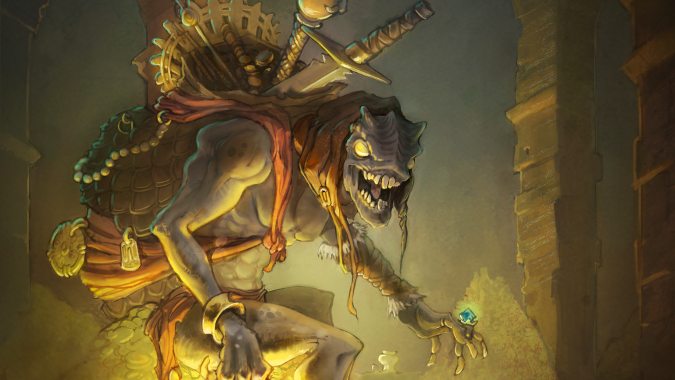 The Diablo 3 Season's Journey is well-named; it is most certainly a journey.
---
Diablo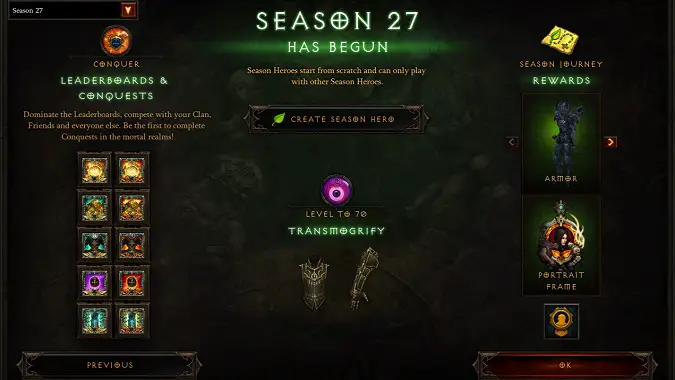 It's almost time to start an entirely new Diablo 3 Season: Season 27 starts August 26 at 5:00 pm Pacific for North America.
---
Diablo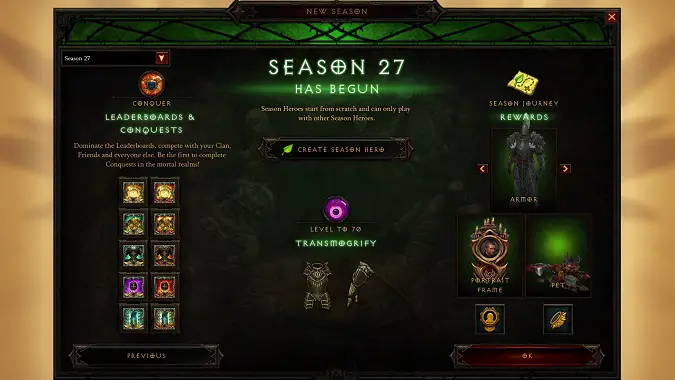 In Diablo 3 Season 27, there is a murderous new nightmare pet, the Corvus Cadaverous, just waiting for you to win it and love it and make it your own.