What pushes you through difficult achievements?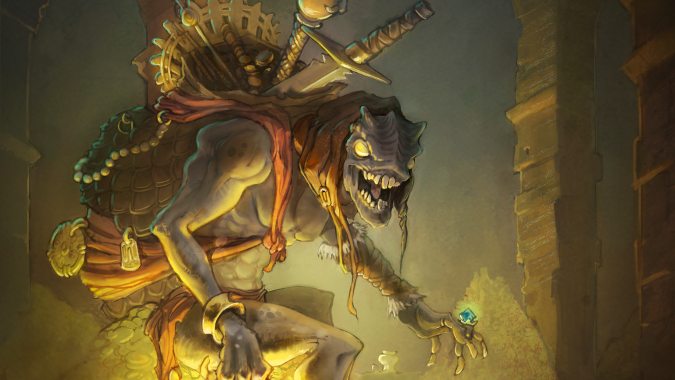 The Diablo 3 Season's Journey is well-named; it is most certainly a journey. You traverse Sanctuary, but killing bosses, beating past times in Nephalem Rifts, and leveling legendary gems. But every so often, a curveball shows up in the final stages of the journey. That curveball? Conquests.
I've ned Conquests in a few previous articles; heck, we've got a how-to guide that ranks them from easiest to hardest. But when you have to complete three, and only two fit in the solo players" category… well, it definitely highlights the challenge factor of these achievements. And that is the purpose of Conquests — to increase the challenge and difficulty at the end of the journey.
The point of the easier conquests is that they are achievable before you have top-tier (or even high-tier) gearing. Take the Avarice conquest — put an Avarice Band ring on your follower, a Goldwrap belt in Kanai's Cube, and Boon of the Hoarder legendary gem (ideally at Rank 50, but not totally necessary) in a jewelry slot on your character. You have a combination for completing the conquest that can (no joke) take your toughness so high the value shows zero because it can no longer display the number. When you are still building up your gear, that feels pretty darn amazing.
But after finishing the first two (Avarice and The Thrill) for Season 27, that choice of a third Conquest is a little more painful. If you focus on leveling multiple characters in the season, Masters of the Universe/Masters of Sets may be your jam. Got a party for blasting? I bet you can knock out Sprinter/Speed Racer. With solo self-found as my goal this season, Boss Mode/Worlds Apart was my best shot at success.
Boss Mode takes patience, whether you're solo or grouped. Ideally, you want to see the Bounties on your map for Adria, Urzael, and/or Diablo. It took me 30+ tries to get that combination, and I still only landed Urzael and Diablo in my successful run! So I paired my bounty map roulette with a podcast in the background and a few friends on Discord willing to listen to me gripe.
It feels good to get past that last big push, but it takes some drive. Maybe you put on your favorite show in the background or reload games with your bestie to find the magic combo. Tell me, Watchers — what are your tricks when farming difficult achievements?