WoW
Feb 4, 2015 4:00 pm CT
Love Is in the Air guide roundup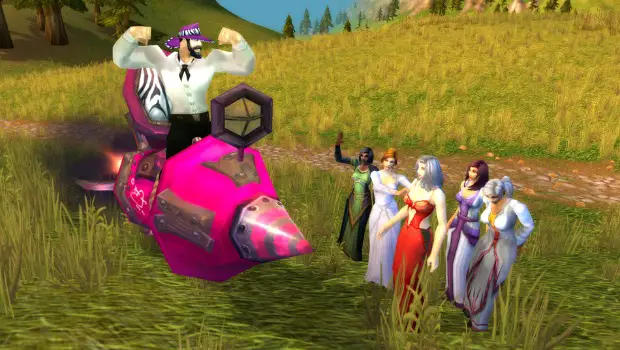 It's February once again, which means it's time for World of Warcraft's annual quasi-Valentine's Day: Love Is in the Air. This year's holiday runs through February 16th, so you'd better get to work if you want to pick up your holiday collectables. Though this year's holiday is much the same as last year's event, you can now pick up a pet Lovebird Hatchling for 40 Love Tokens, get the toy True Love Prism from the They Really Love Me! achievement, and nab a new ilvl 635 neck from the holiday boss.
If you've participated in the holiday before, much of the rest of it is still the same: the Crown Chemical Company has returned once again, and you have the opportunity to fight them off and, in so doing, collect Love Tokens that can be turned in for holiday swag. Players of any level can also collect Lovely Charms from any creature which would yield experience or honor which can be turned into charm bracelets and given to faction leaders for — you guessed it — more Love Tokens. Much of the holiday is accessible to players of any level, but to fight the holiday boss in Shadowfang Keep, you'll need to be at least level 99.
If you're looking to tackle the holiday this year, here are our favorite guides:
Have your own favorite guides? List them in the comments!