WoW
Feb 11, 2015 2:00 pm CT
Tank representation in the Proving Grounds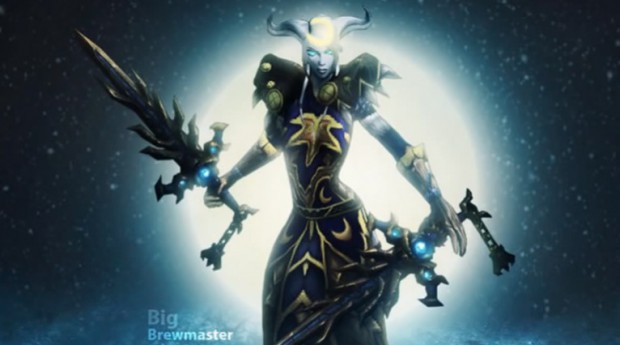 News broke recently of a brewmaster monk player named Big reaching a record 198 waves in the tank version of the Proving Grounds. You can see the video here, and the level of concentration and skill involved blows me away. Big himself shows up in the thread to comment that past wave 60 it's mostly about fighting fatigue and the loss of focus than anything else, but seriously — hats off. If you're a brewmaster monk interested in trying this for yourself, you'll probably want to read his follow-up posts, as he includes the WeakAuras strings he was using.
However, what really caught my attention in the comments was player pessimism concerning tank representation, because they claimed that monks were dominating the Warlords of Draenor leaderboards. That surprised me, because monks were commonly cited as the tank class that was struggling the most in the early part of the expansion, so I paid a visit to the WoW Progress tracker.
Turns out that players were kinda right. In the top 200 scores on the tank version of the PGs, here's how the representation breaks down:
Monks: 49% (98)
Death knights: 18.5% (37)
Paladins: 15% (30)
Warriors: 14% (28)
Druids: 3.5% (7)
A few notes, because we don't want to draw too many broad conclusions from this:
I suspect a lot of what's driving the monk's strength here is the Black Ox Statue and their traditionally strong kiting abilities. The tank challenge is really more about your ability to kite, crowd-control, or redirect mobs than it is about tanking as such. Monks might be very overrepresented in highly niche content, but that could be an indictment of the tank PGs as a representation of actual tanking more than anything else.
I think death knights had better representation at the level 90 version of the PGs, but I'm struggling to remember if anyone addressed the subject in the WoW blogosphere.
The numbers behind warrior representation are a little misleading. There really aren't that many of them in the top 100, but there's a significant cluster that scored between 7,200 and 7,500, which roughly corresponds to the bottom 15% of the top 200.
Paladins have virtually identical numbers but are far more evenly distributed.
Druids have fairly low representation among active tanks, which I'm sure isn't helping their numbers here. Unfortunately, that's been a problem for a while.
As much as everyone can agree that the game isn't balanced around the Proving Grounds, it's a little thought-provoking (and worrisome) to see such lopsided numbers. I'll keep an eye on representation as the expansion progresses.