Overwatch teases possible new hero on Twitter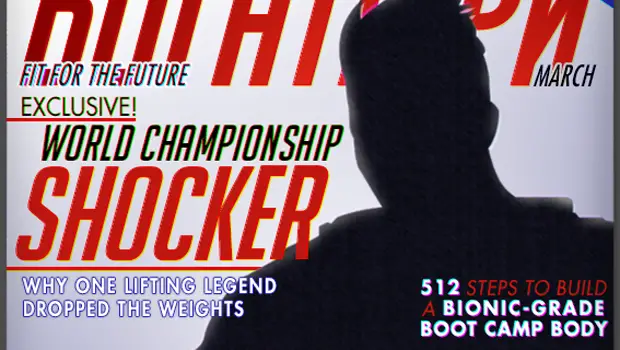 The official Overwatch Twitter was busy earlier today, posting a teaser image from the cover of a fictional magazine that might just be a new hero waiting to be unveiled. The image also included a QR code that, when scanned, simply came back with the phrase "Together we are strong." Combined with the imagery and Russian language on the cover, this really doesn't match any of the revealed heroes for the game so far — which suggests we're looking at a brand new hero that may be revealed soon. And with PAX East just around the corner, we might just be seeing more about the mysterious image and the shadowy figure at the convention.
[EXCLUSIVE] What caused one weightlifting world champ hopeful to give up fame and glory? Find out in our March issue! pic.twitter.com/VGrAK8QjVu

— Overwatch (@PlayOverwatch) February 26, 2015
If you are headed to PAX East on March 6-8, you can check out Overwatch, as well as other Blizzard titles, in the Expo Hall at Booth 8116. Attendees might also want to start planning out their schedules for the convention and make it a point to attend Blizzard's Preview panel featuring Overwatch, Hearthstone, and Heroes of the Storm on Friday, March 6 at 10:30am in the Albatross Theatre.