WoW
Mar 3, 2015 8:24 pm CT
World of Warcraft hotfixes for March 3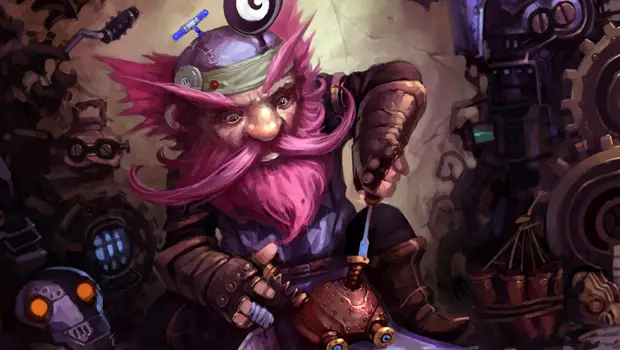 A new set of hotfixes for patch 6.1 have been released this evening, with changes made to CC diminishing returns, battlegrounds and areas, the S.E.L.F.I.E. Camera, and several cosmetic effects. Additionally, all of Darkmoon Island is now a Sanctuary zone — I guess good old Silas Darkmoon didn't take too kindly to brawls outside the Darkmoon Deathmatch arena.
March 3
Darkmoon Faire
All of Darkmoon Island is now a Sanctuary zone. Note that some areas may still be incorrectly displaying as Contested areas on PvP realms. This display issue will be fixed in a future patch.
Players are now unable to start other Darkmoon Faire games if they're already on a racing quest.
Cosmetic Transformations and Toy Effects
Druid Incarnation, Shaman Ascendance and Ghost Wolf transformations should now correctly have priority over cosmetic transformation effects.
Glyph of the Treant's Treant Form now has the same transformation priority as other Druid combat forms.
Fixed an issue with the following cosmetic transformations that had an incorrect priority:

Celestial Defender's Medallion
Gamon's Braid
Manastorm's Duplicator
Mr. Smite's Brass Compass
Classes
General

Fixed an issue that could cause periodic effects that are not affected by Haste and had its duration extended to expire early.

Mage

Arcane

Arcane Power's cooldown now resets at the end of a raid encounter.

Paladin

Talents

Fixed a bug with Execution Sentence and Stay of Execution that could cause them to deal their damage or healing ticks in the wrong order.

Priest

Shadow

Vampiric Embrace should no longer incorrectly factor in damage caused by Searing Insanity.
Garrisons, Followers, and Outposts
Garrison Buildings

Barn: Players trapping a creature should now drop out of combat as soon as the trap is triggered.
Mine, Level 2 (Horde): Fixed a mining node that can spawn in the air.
Stables: Players riding a Mount-In-Training are now dismounted when attacked by another player.
Quests
Legacy

[Hellfire Peninsula] Mission: The Abyssal Shelf (Horde version): Wing Commander Brack should now correctly send players off on a bombing run.
[Mists of Pandaria] What's in the Box?: Defeating the Concentrated Sha too quickly should no longer cause them to stop spawning.
Raids and Dungeons
Blackrock Foundry

Blackhand

Fixed an issue that could cause players to take more fall damage than intended during the transition to stage two.
PvP
To make diminishing returns for crowd control effects more consistent and predictable, diminishing returns now have a reset window of 18 seconds. For a detailed explanation of this change, please visit the forum thread titled: Recent CC Diminishing Returns Changes.
Battlegrounds and Arenas
Flask of Conquest's effects should now correctly persist through death and be usable while in Arenas and Rated Battlegrounds.
Fixed an issue that caused players to stand up while eating or drinking during the preparation phase before the start of an Arena or Rated Battleground match.
Collections
Toy Box

Fixed an issue where using S.E.L.F.I.E. Camera while under the effects of Photo B.O.M.B. would incorrectly provide access to S.E.L.F.I.E. Camera MkII filters.
Items
Loot-A-Rang and Findle's Loot-A-Rang can now be used without dropping out of non-flight based shapeshift forms.
Snake Firework now has a 15-second cooldown.
Stone of Fire is now bind on equip and no longer requires Alchemy to equip.
Fixed an internal bag error that could occur while attempting to loot rare lunker fish.