New Heroes of the Storm skins and mounts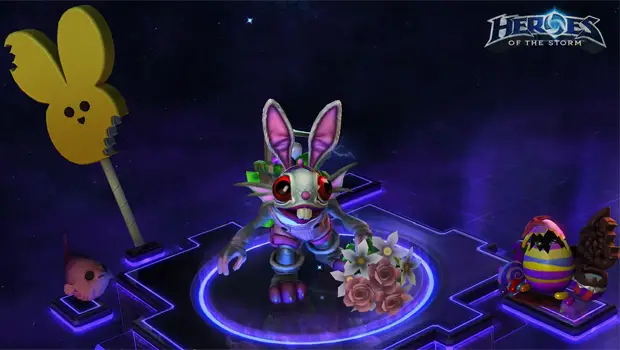 Heroes of the Storm has released a new video featuring several new skins and mounts that are currently in development and coming soon, including the Funny Bunny Murky pictured above. The picture really doesn't do him justice though, you'll want to watch the video to catch him in all his boggle-eyed glory, along with some pretty sweet new skins for Sylvanas, who was announced at PAX East earlier this month. But what I'm keenly interested in are the mounts, particularly the Mechanospider, which has to be one of the coolest mount models I've seen in a long time. Forget Heroes for a minute here, can I get one of these for my engineer in WoW, please?
You can take a look at all of the new mounts and skins in development in the video below, and if you have any skins or mounts you'd like to see, stop by the official site and let them know.