BlizzCrafts: This finished Gnomish mailbox looks right at home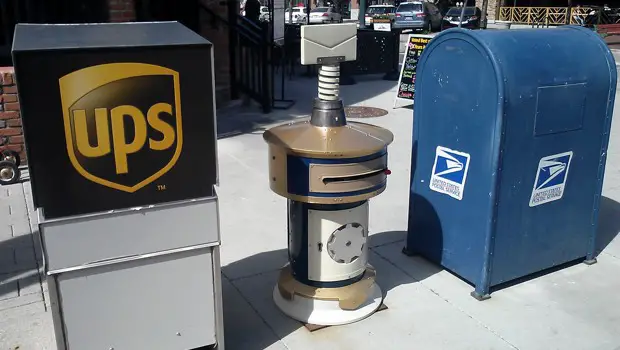 You've probably seen the photos circulating  on Twitter or Reddit of the full-scale, working Gnomish mailbox — but, while they showed off an impressive piece of crafting, the mailbox wasn't finished yet. Curious about this work in progress, we caught up with the maker, Jonathan, to see just what went into building a working model of an in-game creation — and we have finished photos of both the mailbox and a replica of the Grand Marshal's Aegis he's been working on.
Considering where these projects started, however — you can check out the work in progress images of the mailbox and the aegis — it's no surprise that the finished works look amazing. So let's take a look, shall we?
[metaslider id=4057]
Blizzard Watch: Based on the work you've done so far, I'm making the guess that you play WoW or Warcraft: what do you play? 
Jonathan: I played WoW up until Cataclysm as a human male rogue name Puzzlehead. I grew up with game from Blizzard like Lost Vikings and Warcraft 1 – 3 and then WoW. I've always appreciated the art of the games and more so when WoW came out. I would be interested to hear what the original artists have to say about the latest 2 creations of mine.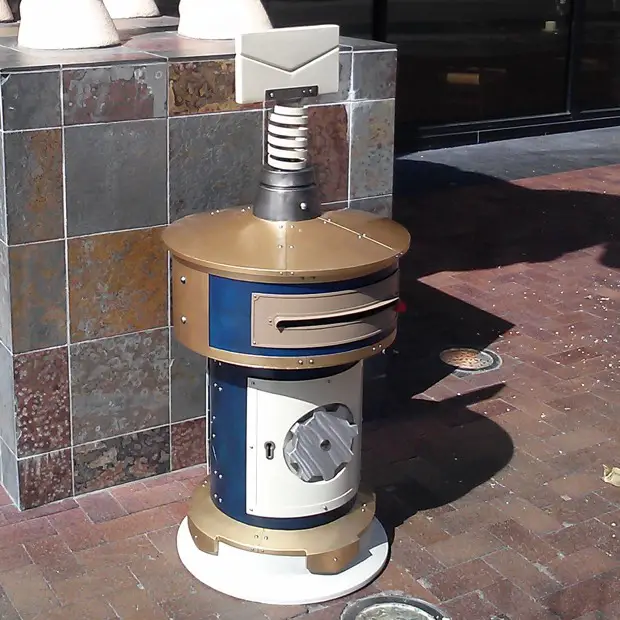 A lot of us are familiar with the Gnomish mailbox you built recently, but have you made other Warcraft creations?
I've made a few other Warcraft creations that can be seen on my Imgur gallery including a basic Alliance heater shield and a Bad Mojo Mask.
How did you get started building things like the Gnomish mailbox? How long have you been building?
I started building the mailbox back in November 2014. It started as just an idea, then one day in my AutoCAD class I sketched up the design that I would later become the mailbox. Build time on it was on the slow side and was completed over 4 months as I was learning how to use some of the equipment and solve quandaries that I had not thought of in the initial design.
Since I was a kid I've always been a bit of a tinker/builder, I made my first pieces of armor at about age 10 which included chain mail for which I produced my own rings, metal grieves, viking helmet and gauntlets. Other builds were wolverine claws and a working mini trebuchet.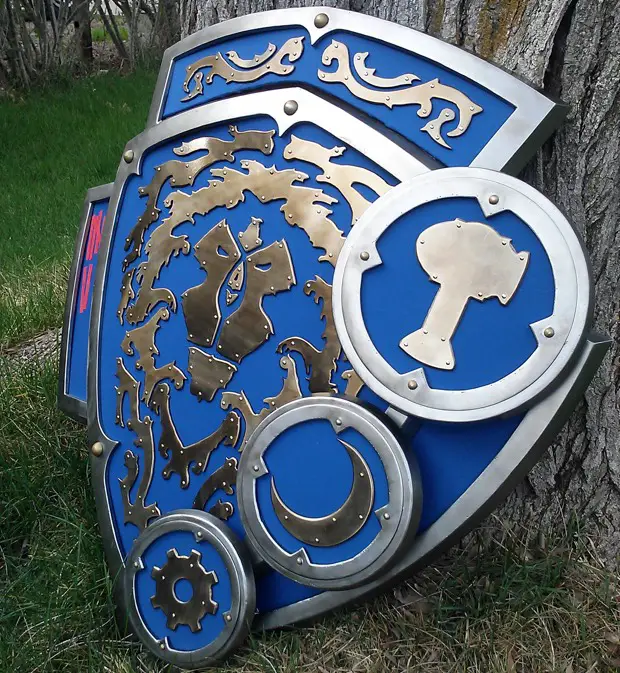 Could you give us a step-by-step on what was involved in making these?
The process starts with an idea, sketch, or formal design such as in AutoCAD. Then cutting of parts — having access to a CNC plasma cutter is very helpful in the task of cutting the parts out of sheets of metal. Once the parts are cut they are cleaned of slag: plasma cutting typically leaves an amount of slag which is molten metal that has cooled and stuck to the cut line.
Once the parts are cleaned I moved on to the metal rolling machine to give the consistent bends in the cylindrical parts of the mailbox. The parts are then fitted up and tacked, seam welded, and riveted. Once all the assembly is done the piece was sanded polished, burnished, cleaned once more, then painted. Both shield and mailbox are made primarily out of 16 gauge, mild sheet. The large gears on the mailbox are aluminium.
As for the aegis, after all of the metal work was completed wood was then cut to fit the framework of the shield, upholstered, and mounted to the frame.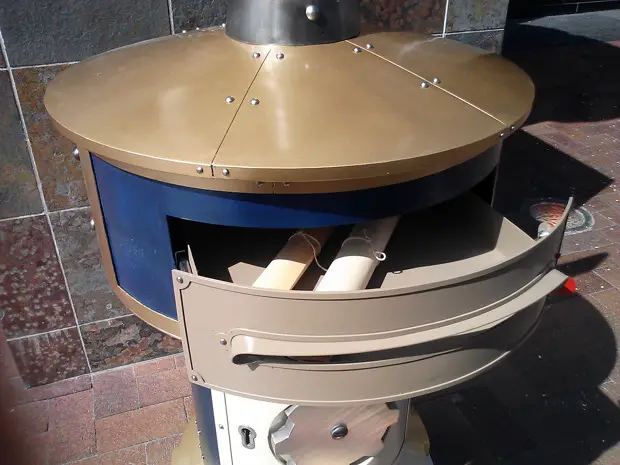 How long does it take to go from an idea to a finished piece?
The mailbox project it took about 4 months from start to finish as there was a learning curve. However if it was required of me to do it again I'm sure I could produce another one of these in as little as 2 – 3 weeks. The aegis shield took about 4 weeks as I had to learn new development techniques but was more familiar with the applicable processes learned from the mailbox.
What are you working on right now (or next)?
The next project I've been working on is the High Warlord's Shield Wall, which is the Horde equivalent to the Grand Marshal's Aegis. a concept drawing can be found on my Imgur gallery. Another idea floating around in my head is the Titansteel Shield Wall.
That's all for now, but check back next week for another crafty interview! Have Blizzard arts and crafts of your own you'd like to see on Blizzard Watch? Send them our way! Submissions and suggestions should be sent to liz at blizzardwatch dot com.