Wowcrendor's Pointless Top 10 waterfalls in World of Warcraft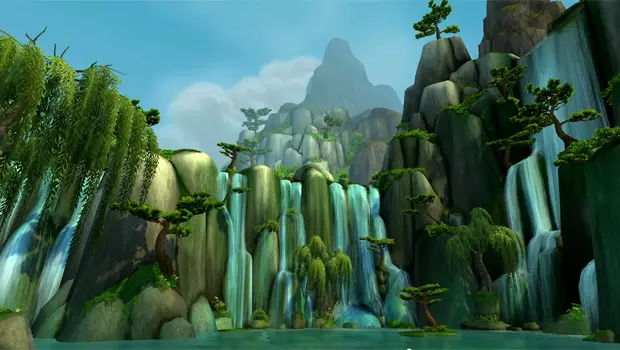 Is there anything better in the virtual world than a well-placed waterfall? Probably, but the waterfalls scattered around Azeroth and beyond are admittedly soothing and aesthetically pleasing additions to the surrounding landscape. Pandaria easily has the best assortment, but in Wowcrendor's latest video, he finds 10 magical waterfalls from all over the World of Warcraft to highlight … plus a guest appearance by everyone's favorite green Koolaid spokesperson.
The video highlights some of the coolest places in Azeroth, many of which I'd forgotten about, and it also reminds me of the once upon a time in which the achievement What A View existed in the Mists of Pandaria beta — an achievement that required you to visit each of the 10,000 waterfalls in Pandaria. Are there even 10,000 waterfalls there? Has anyone run an official count?
Check out the video below, and while you're at it, be sure to visit Wowcrendor's Youtube channel for plenty more.