Blizzard Watch is looking for a priest columnist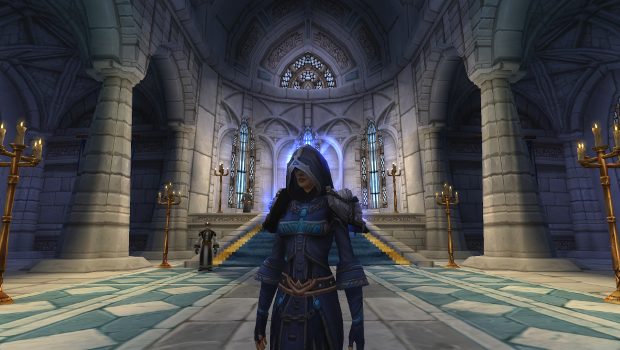 Blizzard Watch is looking to hire a priest class columnist. Our ideal candidate is someone who can discuss both healing and shadow priests at a high level in terms that can be understood by both veteran and rookie players alike.
Include the following in your application:
Full name
Full address
Phone
Email
Public social media accounts (emphasis on public)
Any instant messenger names we can use to reach you
World of Warcraft background

Relevant character armory link
When did you start playing?
What are you doing in game now?

Five sample topics you will explore.  For each topic, include a sentence or two explaining what the topic is and why it's compelling content that Blizzard Watch would want to produce.
A sample first column of around 500 words. Even though we require our columns to be at least 1,500 words, 500 words will allow us to get a feel for your writing. We get many applications — please do not write a novel.
Write a 500- to 1,000-word pretend letter to the WoW designers enumerating the changes you'd like to see happen to your area of expertise. While the letter will not be sent to them, we are looking for professionalism, no "QQ" in the letter, and clear thoughts and ideas concerning your area of expertise.
Once you have completed your application and sent it in, the Blizzard Watch management will review it. Because of the number of applications we receive, we cannot respond to requests for verification of receipt or application feedback.  If you are not selected for the columnist position, you will find out when we make a post with the selection results on Blizzard Watch.
Applicants who are not proficient in both healing and DPS specs are still encouraged to apply. Knowing only one or the other does not necessarily disqualify you. If you have previously applied via an informal call for applications, please submit your application again
How to apply:
Send your completed application to [email protected]
Do not send attachments. Please include all requested information in the body of your email.
The subject line of the email must be formatted as YOUR NAME — Priest Columnist (example: Anduin Wrynn — Priest Columnist)
Do not format your email with different fonts, text sizes, or images. You may use bold and italics to separate sections of the application.
The deadline for applications is 11:59 p.m. on Wednesday, April 22. Applications which are submitted after that date will be discarded.