WoW
Apr 15, 2015 3:45 pm CT
Patch 6.2 Update: Garrison resource requirement for Tanaan Jungle access to be lowered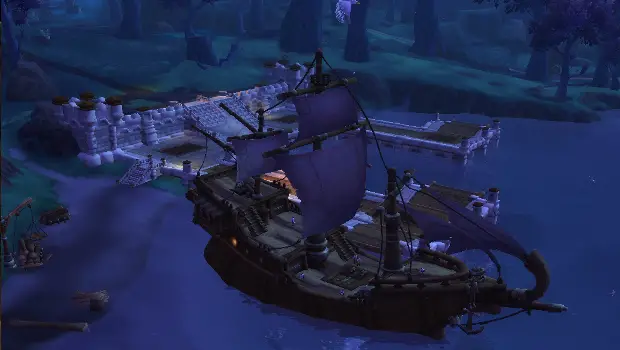 Earlier today we reported that your World of Warcraft character will need at least 6,000 Garrison resources to enter the Tanaan Jungle. This was based on a quest line we found on the 6.2 PTR where a Shipyard had to be built at the cost of 5,000 Garrison resources and your first boat at the Shipyard would cost another 1,000 Garrison resources. Once the boat is built, the quest grants you access to Tanaan Jungle. Without the quest, the only way in was to swim in through a work around.
As these things often go, numbers on the PTR are not final and the official WarcraftDevs Twitter account let us know this is the case with initial Tanaan Jungle entry quest line.
@BlizzardWatch It is a placeholder amount. We'll lower it for an upcoming build to avoid further confusion.

— WarcraftDevs (@WarcraftDevs) April 15, 2015
We will update you as soon as the numbers change on the PTR.