WoW
Apr 16, 2015 5:56 pm CT
Patch 6.2: Updated legendary ring procs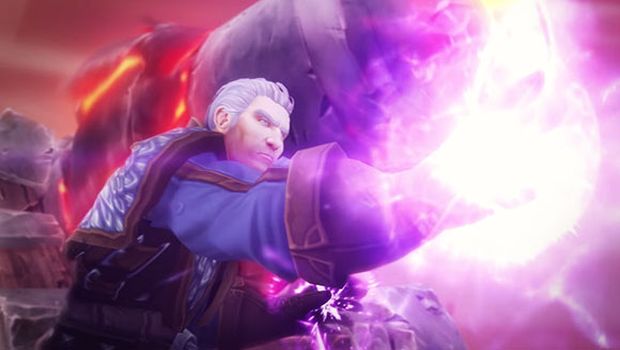 Update: For those interested in other versions of this ring, they've been datamined from the latest PTR build. Bear in mind looking at these that Blizzard said the tooltip versions on this PTR build were "incomplete."
The legendary ring quest continues in patch 6.2! Earlier this week, PTR information and datamining yielded a version of the legendary ring proc that increased in effect as more players in the group had the ring. However, that was an early build: the new version of the damage rings has an on-use trigger that allows the entire raid to increase the damage dealt by 25% for 15 seconds. When the effect expires, each empowered player unleashes a blast of light that strikes all hostile enemies within 20 yards of the player's location inflicting damage equal to 25% of all damage dealt during the empowered state.
It's a 2 minute shared cooldown amongst other players in the raid. If we're in the same raid and I use it at the wrong time or during the wrong phase, we all don't benefit. I'm going to let you all sit on that and think about the ramifications for a moment. Any player in raid with a legendary has the capability to trigger the legendary. It's an interesting design choice that lets players choose when the extra power and damage should go out. As a guild leader, please unbind your rings.
Am I the only one here worried about trolls potentially abusing this?
Upcoming PTR build will have incomplete Legendary ring tooltips; here are more complete ones. (DPS) pic.twitter.com/QYZaUBycQo

— WarcraftDevs (@WarcraftDevs) April 15, 2015