Reminder: BlizzCon Tickets go on sale tomorrow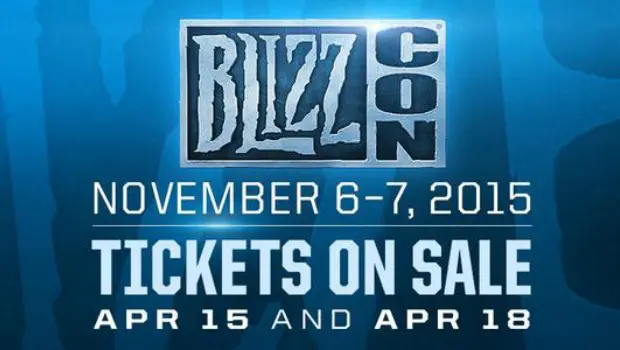 In case you didn't get your ticket to BlizzCon with this week's earlier batch of ticket sales, a second batch will be made available for purchase tomorrow morning, April 18, at 10am PDT. Tickets are being handled by Eventbrite again this year, and in a nice change, your tickets will be emailed to you immediately upon purchase. For more information on getting your hands on tickets to this year's event, check out our ticket purchasing guide.
Apparently several people reported issues with the Eventbrite site during Wednesday's ticket sales. Nethaera posted an update about the situation earlier today along with an update from Eventbrite.
Hey everyone,
We've heard feedback from some people trying to get BlizzCon tickets Wednesday that the Eventbrite waiting room system wasn't working as expected for everyone. We've been discussing the issue with Eventbrite, and they provided the following update:
The waiting room was not working as intended for some people during Wednesday's BlizzCon ticket sale. We've been actively working to address the issue, and we have implemented some updates that we believe will resolve things for Saturday's sale. We'll be keeping a close eye on how the waiting room is functioning during the next sale, and we apologize to anyone who was inconvenienced on Wednesday. – Eventbrite
This round of sales is the final round for those seeking General Admission tickets to the convention. Tickets for the BlizzCon Benefit Dinner, which includes dinner with the developers, a signed print, a goodie bag, a ticket to the convention itself and a BlizzCon Virtual Ticket, will go on sale next Wednesday, April 22. Proceeds from the dinner event will go to Children's Hospital of Orange County.