Blizzard Watch: Episode 12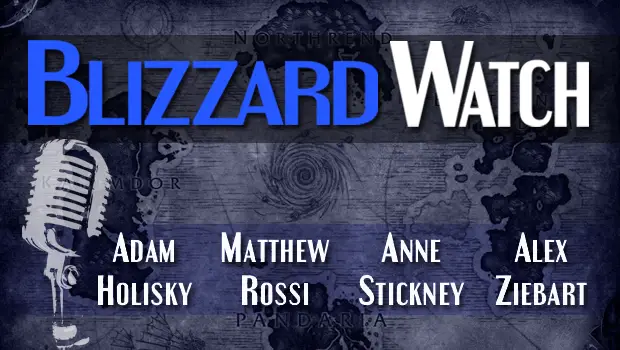 Welcome to the 12th episode of Blizzard Watch's podcast! Tonight we're lucky enough not to have patch 6.2 drop right before we started.
But that doesn't mean there's not plenty to talk about — Matt, Anne, and Alex have a lot to say on the upcoming patch while answering reader emails. Join us every Monday at 11 p.m. EST / 8 p.m. PST on our twitch.tv page for the live show, and check back every Tuesday/Wednesday for the podcast on iTunes and other outlets. Have a question for the show? Just send an email to [email protected]! And feel free to ask questions about any of Blizzard's games; we're not just about WoW anymore!