Heroes of the Dorm finals highlight videos are up at ESPN.com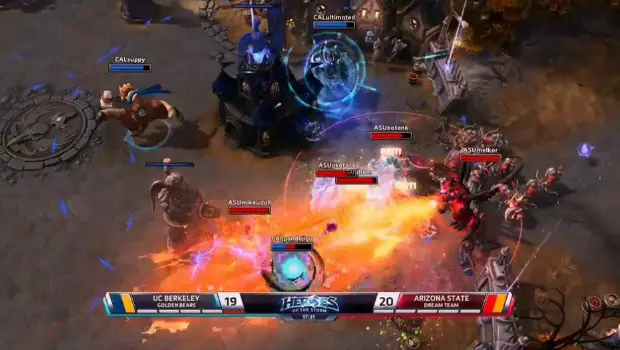 For those of you that missed the Heroes of the Dorm broadcast yesterday or don't have a cable subscription, ESPN has posted video highlights of the best plays of yesterday's Heroes of the Storm collegiate tournament grand finals that anyone can watch. There are three videos showing the semi-final playoffs where Arizona State University took down Boston College, Cal Berkeley triumphed over Illinois Urbana-Champaign, and the final match up for the grand prize between ASU and Cal Berkeley.
There are some seriously amazing plays in those highlight videos. My favorites are the team fights that turn against the aggressors and pretty much any time Diablo uses his Lightning Breath (which looks like a long cone of fire) to decimate his opponents or Tassadar blocks fleeing enemies with his Force Wall. Not to mention those crazy core dives.
No word yet on when the entire broadcast will be available, but when it does it will likely be Video on Demand so you will still need a cable subscription to watch it.