The inspiration behind Hearthstone's Blackwing Lair boss mechanics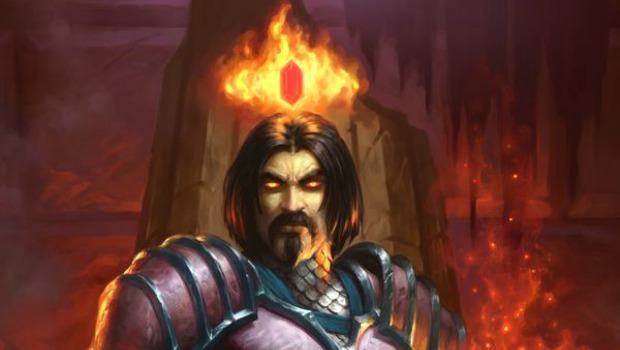 After Curse of Naxxramas was released for Hearthstone, Senior Game Designer Ben Brode and his team had to decide on what to focus on for the next adventure. After briefly considering Molten Core to go along with World of Warcraft's 10-year anniversary version of the vanilla raid, Brode and his team set their sights on all the raid content of Blackrock Mountain to have more bosses to work with. They ran raids on each boss and then sat down to figure out how to bring the experience of each battle to Hearthstone.
For the Blackwing Lair wing of the Blackrock Mountain adventure, there were some particular challenges in translating boss fights to the card game. While some bosses had mechanics that were easy to work into Hearthstone, others like Razorgore the Untamed, didn't work as initially planned. In the vanilla WoW raid, players would use an orb to take control of Razorgore and have him destroy hatching dragon eggs. Instead of having the players control the dragon, the team focused on the idea of imminently hatching dragon eggs as the threat and leave Razorgore as the enemy the entire time.
Polygon has the full interview with Brode with more details on the development of the Chromaggus and Vaelstrasz fights as well as the twist to the Nefarian encounter. Be warned: lots of spoilers if you haven't finished this wing yet. If you're struggling to complete it, check out our own Matt Low's Guide to Blackwing Lair.