Kael'thas is the newest addition to Heroes of the Storm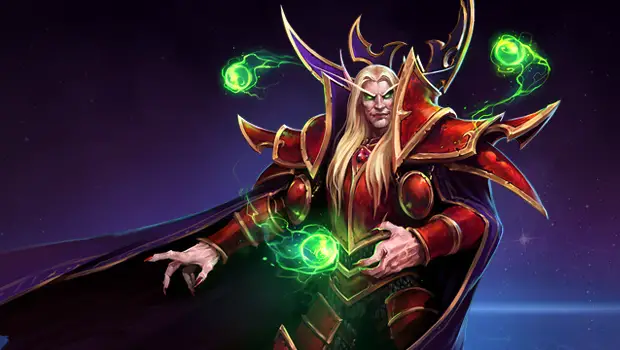 With a single iconic line and a very short, fiery video, the Heroes of the Storm team has announced Kael'thas Sunstrider as the latest Hero to join the fray in the Nexus.
.@Warcraft was only a setback. pic.twitter.com/l8m3ocsrX0

— Heroes of the Storm (@BlizzHeroes) May 5, 2015
Best known for his turn in World of Warcraft as the end boss in Tempest Keep, and also his re-appearance at the end of Magister's Terrace, the former leader of the blood elves is sure to be a dynamic, flashy Hero. He has his signature appearance from Warcraft 3 and Tempest Keep, though we're sure to see some cool skins for him.
He was first announced at PAX East 2014. His abilities at that time had a distinct fire theme then, which seems to continue, if the video is any indication. If you have questions about just how Kael'thas will work, Blizzard will be holding a Kael'thas Q&A on Reddit next Tuesday, May 12th, at 2:30 PM PST.
There's no word yet exactly when he will be playable, but with just a couple weeks to go until open beta on May 19th, this time you will not interfere!