Breakfast Topic: WoW's leveling grind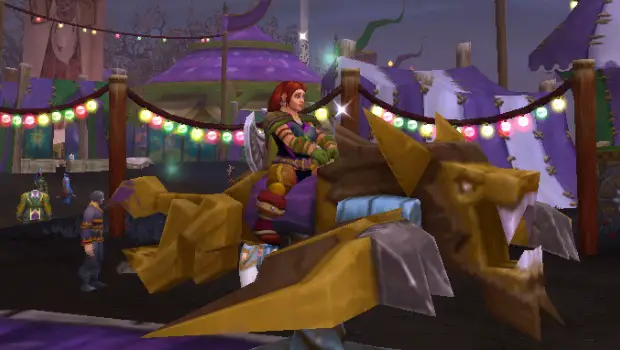 Lately, a group of us have been leveling through World of Warcraft from 1 to 100 without heirlooms, and it's been an eye-opening experience. Leveling in WoW isn't a smooth ride these days, with level ranges where you simply don't yet have the skills to do your role (notably for tanks and healers), skills or talents you gain before you have the abilities they affect, and mechanics that just don't work. Leveling as a healer, I've taken to using heirloom weapons — which don't grant an experience boost that would hurl me past the rest of the group — simply because the higher quality of this gear seems necessary just to keep up, especially in dungeons. (Even if I could equip a half dozen weapons at once, it wouldn't match up to the stats on my heirloom mace.) The leveling experience, though plenty of fun with friends, seems buggy and broken.
Blizzard seems to advocate zooming past it with experience boosts from heirlooms and other buffs or skipping it entirely with a level 90 boost. Still, the problem remains: leveling is an awkward hodgepodge that's been built over the course of WoW's many expansions. The fact that that content has become difficult to play through is rather sad. As a Vanilla-era player, I've got lots of great memories of classic content that can't be revisited — not because they've been removed from the game (though some have), but because progressing through things like low level dungeons are far more trouble than they're worth. (Which is why a lowbie priest I'd intended to level by healing dungeons will stay a lowbie priest for a long time.)
So today, let's talk leveling. How do you feel about the game's current leveling grind — does it work fine for you or does it leave your alts frustrated? If you could change it, what would you do?