Breakfast Topic: Garrisons and gold-making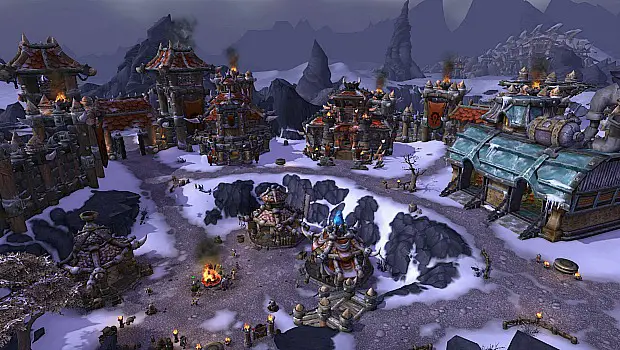 At this stage in Warlords of Draenor, it's no secret that garrisons generate enormous amounts of gold for their players. Between generating resources such as herbs and ore, producing crafting materials necessary for most professions and offering lucrative missions that directly reward one with gold, the amount made by even the most casual of players is fairly staggering.
Patch 6.1 further emphasized this by adding the Treasure Hunter trait to Garrison followers. Not only does it increase the amount of gold gained per mission, but it stacks additively with itself: This means that having multiple followers with the trait can result in massively increased rewards. For example, a three-follower mission that rewards 1000 gold baseline will actually reward 4000 gold total if all three followers are Treasure Hunters. Indeed, this trait is so lucrative that the wonderful folks over at Wowhead have come up with a nifty guide to help players maximize their chances at getting the most out of missions that reward gold.
I tallied my own income a few days ago, and found that I earn approximately 1500 gold per day in my garrison — and that's through missions alone. Given that this is from a single Garrison and that I probably don't have every treasure mission unlocked, I can only speculate the massive amounts of gold that other players are able to attain through this practice. Indeed, if there were ever a way to get WoW to pay for itself via the gametime token, this seems to be the most lucrative. I'm curious to hear about how all of you (especially players with multiple alts) have found Garrison contribution to your coffers. Have you tried min-maxxing the amount of gold your Garrison generates? Are you swimming in wealth, or struggling to make ends meet? Are you content with hoarding all that gold, or are there money sinks that you enjoy spending it on? Let me know in the comments below.