Breakfast Topic: Memories of exploration in WoW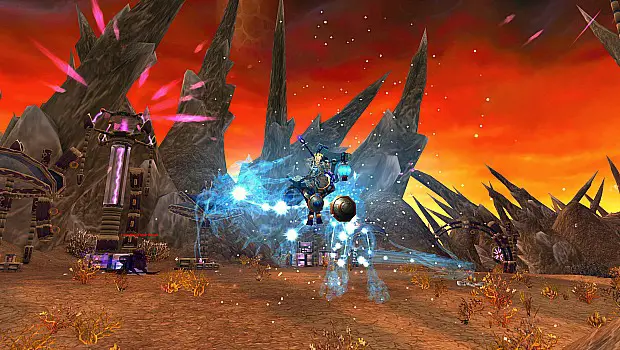 The past week has seen some fairly controversial decisions about the future of flying in WoW announced by Blizzard. Statements made by various developers and CMs seems to indicate that, among other issues, flying is seen by Blizzard as being inimical to the experience of exploring the greater world. In an interview with Polygon, lead designer Ion Hazzikostas noted that he felt a lack of flight in Draenor contributed to the world feeling larger and more dangerous. Rather than get into a debate about the merits of flying/no-flying, I'm very curious to see what anecdotes the community could share about their own experiences of exploration in game.
For me, nothing has ever come close to the senses of awe and discovery that I recall experiencing when I traversed the Storm Peaks on my rented gryphon during Wrath of the Lich King for the very first time. The epic quests, incredible background music and sheer majesty of the peaks themselves was a feast for my senses — one that was only made possible by being able to fly in a zone that had clearly been designed with it in mind. Of course my experience certainly doesn't speak for everyone else's, and I'm certain that there are plenty of readers that have their own tales to tell of exploration and discovery.
So how about it? What are some of your fondest memories of discovery in this game? What sights/zones have filled you with a sense of accomplishment or thrill as you've uncovered them? Have you found that you prefer exploring the world by foot, or by air? Do you have stories to tell of your times spent in these areas? Let me know in the comments below.