Heroes: New Johanna video, Mechanospider news, and cosplay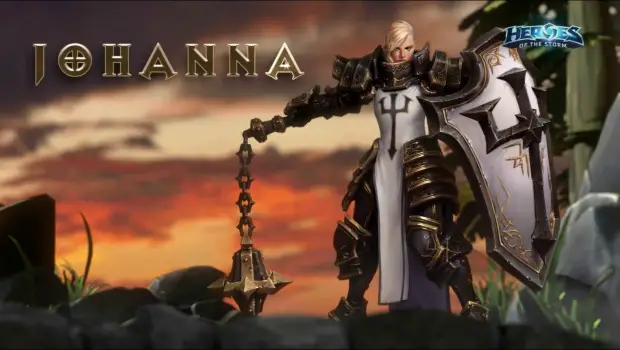 In preparation for tomorrow's launch of Heroes of the Storm, Blizzard had a kick off event in London today and with it came a few new reveals. First, we got the Johanna introduction video with a very strong Brienne vibe to go with her already released ability and skin preview videos.
The Heroes Team Builder site was announced. Using Facebook, you can build a team using four of your Facebook friends. Doing so will grant you the Mechanospider mount in game and likely free publicity on your Facebook page for the title.
There was also some phenomenal cosplay, of course. Check out these screenshots.