WoW
Jun 2, 2015 5:00 pm CT
Elwynn Forest rendered in Unreal Engine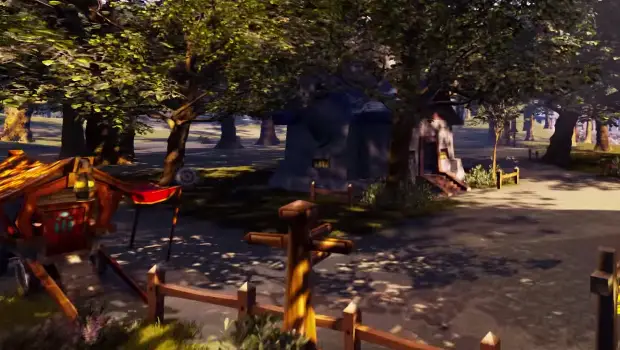 Have you ever wished you could see a part of the World of Warcraft in a more realistic game setting? Using a mix of WoW graphics assets, the Unreal 4 engine, and some additional assets, Daniel Luchau has made a stunning video rendering of Elwynn Forest. The square near the Lion's Pride Inn, the Westbrook Garrison, the house where those creepy kids live and Crystal Lake are immediately recognizable, even rendered with this new realistic texturing.
Some other things to notice are the textures of the buildings themselves. The windows being transparent like real windows adds a whole new depth to the in-game world that wasn't there before. The trees are also more realistic, with each leaf being distinguishable. My favorite is, of course, the quest board at Westbrook Garrison asking lowbie players to go kill Hogger, complete with the original Warcraft art asset on the poster. Daniel does note that this is a work in progress, meaning that certain textures may be a bit off. He intends to spruce up his existing work and build on it to create additional renders in the future, including perennial creepy fan favorite Duskwood, so stay tuned.
Daniel also chose to include the original soundtrack from Elwynn Forest, making the whole video a walk down (a slightly updated) memory lane.
ARVE Error: The [[arve]] shortcode needs one of this attributes av1mp4, mp4, m4v, webm, ogv, url