Breakfast Topic: Do you want follower missions to stick around?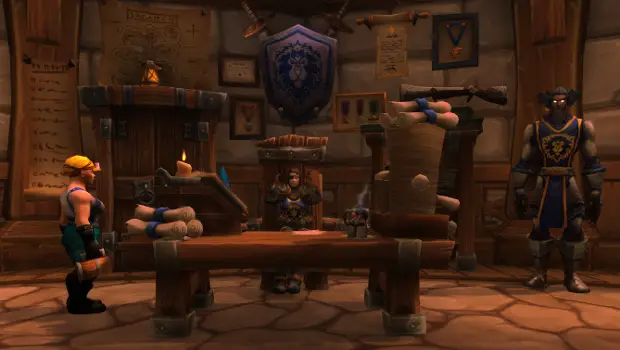 Much like I feel daily quests were unfairly poo-pooed in Mists of Pandaria — ignoring the root of the problem and laying blame at the feet of what one saw on the surface — I think the Command Table in Warlords of Draenor is getting a bad rap. I've seen comments and forum posts blaming follower missions for Warlords' lack of reasons to leave garrisons, but I don't buy it. Rather than get into that debate, though, I want to know: do you want follower missions in future expansions?
Personally, I love the feature. I like building up my followers, I like the varied rewards, and I like that even if I only have 10-15 minutes available in a day to play a video game, I can log in, start those missions, and feel like I've made some sort of progress. Even if the rewards weren't as large in future expansions, I feel there would still be satisfaction when your followers complete a mission.
What I'd change, though, is the stationary nature of the Command Table. I don't think the Command Table alone tethers us to our garrisons, but it's certainly a factor, and I feel the UI should be accessible from anywhere. If not from anywhere, then from places like capital cities. Not just the capital city of a particular expansion, but from all of them you might use: Ashran, Stormwind, Orgrimmar, so on. "But you have to give orders in your headquarters!" Carrier pigeons! Messenger ravens! Magic! Going to your Command Table early in Warlords of Draenor added a great sense of immersion, but if follower missions stick around, I feel that aspect of it has reached its expiration date.