Breakfast Topic: What models would you like to see updated in WoW?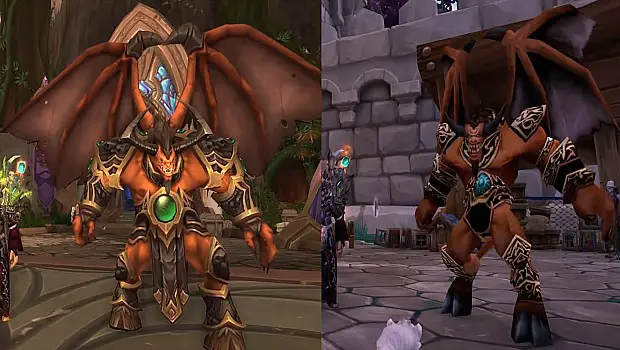 As a game that has existed for over a decade, World of Warcraft has seen a number of graphical improvements to the original models of various monsters, NPCs and, as of Warlords of Draenor, even to character models that constitute the various races players can choose to play as. These improvements have ranged from higher polygon count to rebuilding the entire model from scratch, and are reflective of an art team that is cognizant of the need to keep up with ever-improving graphical features that are present in today's games.
Often, graphical updates to existing content will occur when an upcoming patch contains content that relates to the aforementioned old content. A prominent example in patch 6.2 is the Hellfire Citadel raid: The presence of the Burning Legion has provided Blizzard with a good opportunity to update existing demonic models. As an added bonus, these updates will also be extended to Warlock pets that share the same models. It's worth mentioning, of course, that not all players are necessarily thrilled by the prospect of updates — some claim that updates often mar or even remove the original essence of a model. This sentiment was felt quite clearly when updates to facial features for character models were underway during the Warlords of Draenor beta.
When I consider what models in the game I'd like to see improvement on in a future patch, I always cycle back to various models of undead creatures (especially ghouls!). This should come as little surprise, seeing as I play as Death Knight and have a particular affinity for the Northrend continent! Realistically though, I realise that potential updates to this particular area of the game will likely only occur if and when a future patch/raid is dedicated to fighting them — perhaps even a Caverns of Time instance that sees us visit the Scourge in its infancy?
Are there particular models in-game that you'd like to see updated? Conversely, are there any updated models that you aren't thrilled with? Are there certain model updates you been particularly impressed by? Let me know in the comments below.