WoW
Jun 10, 2015 12:34 pm CT
Flying is coming to Draenor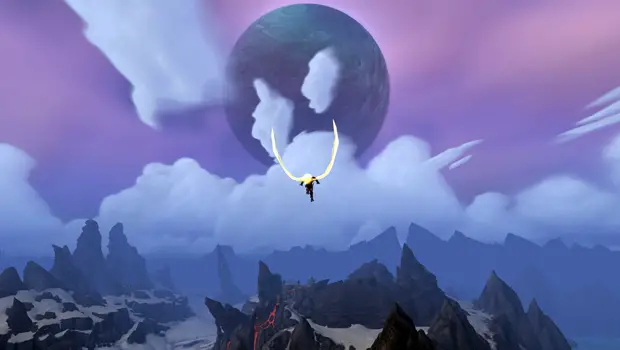 After weeks of backlash against Blizzard's rather sudden no flying edict, in a post today Ion Hazzikostas announced that flying will be coming to Draenor. Though we won't be soaring through Draenor's skies in patch 6.2, we will be able to work on unlocking the ability to fly. While previous expansions have required us to buy pricey new flying skills, the goal with Draenor is to encourage players to explore the content rather than just fly over it.
At the heart of the initial plan to restrict flight in Draenor (even after players reach level 100) lies the design goal of providing the best moment-to-moment gameplay possible in the outdoor world. From navigating the lava flows of the Molten Front in Patch 4.2, to breaching the Thunder King's stronghold in Patch 5.2, to reaching the heights of the Ordon Sanctuary on Timeless Isle in Patch 5.4, to uncovering secrets deep within Gorgrond's jungles on Draenor, World of Warcraft is full of memorable moments that are only possible when players explore the world by ground. And as we've continued to develop content over the years, we've focused more and more on providing players with these kinds of experiences.
As such, there are some hoops you'll have to jump through in order to fly. A new meta achievement called Draenor Pathfinder will appear in patch 6.2 and require you to thoroughly explore all Draenor has to offer. You'll have to explore Draenor's zones, collect 100 treasures, complete Draenor Loremaster and Securing Draenor achievements, and raise the three new Tanaan Jungle reputations to revered. While this is a lot of hoops, chances are that many of us have already done a lot of this by now — if not everything save the new Tanaan reputations. Also, once we get Draenor Pathfinder on a single character, we'll unlock flying for all of our characters, meaning we won't have to go through the same process with each and every alt. It may not be as straightforward to get flying as it has been in the past, but it does balance Blizzard's desire to push players to explore with our desire for the easy transport of flying — and we feel it's a decent compromise.
CM Lore has reported that this development with flying is, in fact, the reason last weekend's Q&A livestream was pushed back to this weekend — that's a delay we think we can live with.
We'll see you in the skies soon, fellow aviators!