WoW
Jun 19, 2015 5:45 pm CT
Patch 6.2: Tier 18 set bonus changes for all classes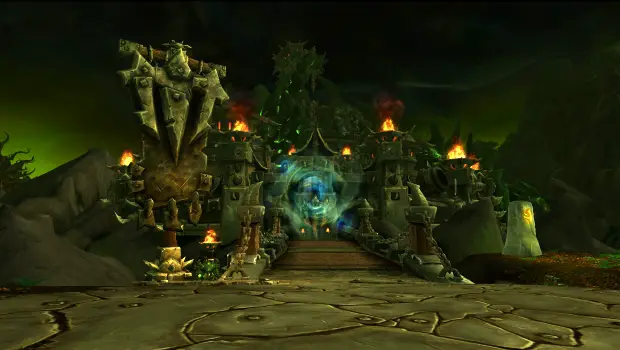 Changes are on the way for Tier 18 set bonuses in patch 6.2, according to a post made by Ion "Watcher" Hazzikostas on the official forums. All classes have had changes made, although not every spec has been affected in most cases — Warriors are the only class that have had adjustments made to every specialization's tier set bonuses. If you are planning on raiding Hellfire Citadel in the upcoming patch, you may want to take a look at the changes and see if they affect your particular class and spec.
We've made some changes to Tier 18 set bonus power based on feedback and data from raid testing during recent weeks. Any balance tweaks to sets, trinkets, or class abilities, will be documented in hotfix notes alongside the official patch release.
In any case, here are details on what changed:
Death Knight
Frost 2pc: Crit damage bonus reduced to 6% from 10%; Haste bonus reduced to 3% from 5%.
Druid
Balance 4pc: Damage bonus reduced to 6% from 8%.
Feral: 2P bonus to Omen of Clarity proc chance reduced from 133% to 90%
Mage
Arcane 2pc: Damage of all summons reduced approximately 40%.
Frost 4pc: Water Jet duration bonus increased to 10 sec from 4 sec.
Monk
Windwalker 2pc: Combo Breaker chance reduced to 30% from 40%.
Paladin
Retribution 4pc: damage bonus reduced to 5% from 6%.
Priest
Shadow 4pc: Multistrike bonus increased to 20% from 16%.
Rogue
Subtlety 2pc: Vanish damage bonus increased to 30% from 10%.
Shaman
Enhancement 4pc: Maelstrom damage bonus reduced to 5% from 8%.
Warlock
Affliction 2pc: Chance to extend Drain Soul reduced to 10% from 30%
Demonology 2pc: Demon damage bonus increased to 4% from 3%.
Warrior
Fury 2pc: Critical strike bonus to Wild Strikes increased to 100% from 50%
Fury 4pc: Cooldown reduction to Recklessness increased to 25 sec from 20 sec.
Arms 2pc: Chance to reset Mortal Strike increased to 100% from 60%
Protection 4pc: Bonus to Shield Barrier reduced from +200% to +100%.