WoW
Jul 4, 2015 4:00 pm CT
CM Lore responds to complaints about RNG PVP gear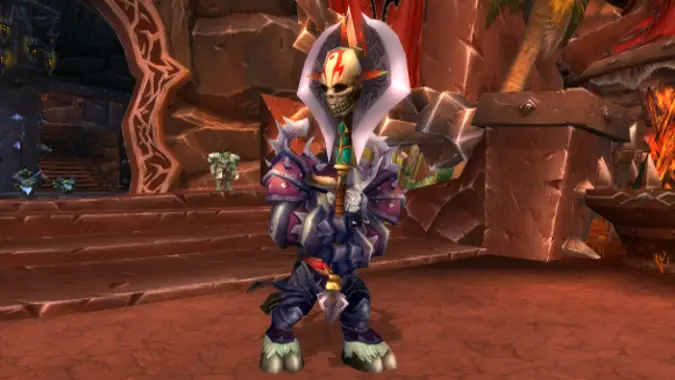 RNG stands for 'random number generator' and, in this case, it basically means random stats on gear. I feel like that needs to be said up front, because what we're discussing is whether PVP gear should be randomized in this way. Many players say no. Lore responded on the forums explaining what Blizzard's thinking is on the design of PVP gear, and it's a long read but very much worth the time if you care about this subject.
To summarize his points:
Some players engage in high level PVP for rating and rank and the cosmetic 'status' rewards involved, like titles, mounts, achievements, the best looking gear, these are the carrot they are chasing. For these players, gearing up is just a means to an end, the pursuit of rating is paramount. Blizzard wants to support this style of play.
Some players engage in PVP because they want to smash things and wreck faces, and they chase after the best possible gear in order to smash faces and wreck things more effectively. Gearing is the game for them, ultimately, because once they get the best possible gear and can't smash any harder than that, they're essentially done. Blizzard wants to support this style of play as well.
Therefore, randomization serves both groups. The argument is, it allows rating-seekers to get good enough gear to start the pursuit of rating immediately, while allowing smashers to start smashing and not finish collecting good solid smashering gear so quickly — they can still pursue higher versatility gear that will let them smash harder in PVP.
He goes on to admit that the Ashran/Rated BG's bottleneck for getting less random gear is a problem they're looking at — they want to incentivize both of those options without making everything else seem pointless.
Overall I definitely think he makes some good points but I don't know that I fully agree with them. There are players who are really about the optimization of how they smash faces — for those players, getting the best possible gear doesn't end the game, it just shifts it to how to go about smashing better. And I think there's substantial overlap between the two groups listed here. But it's definitely worth seeing the complete post for context on how Blizzard looks at RNG and PVP gear.