Heroes of the Storm ban wave includes false positives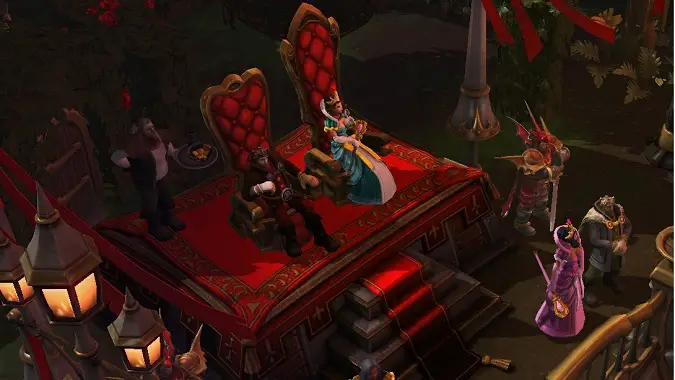 Ban waves are not an uncommon occurrence in Blizzard games. Often times, games will go weeks or months without players being banned for hacking or botting and then, all at once, Blizzard will ban everyone recently found in violation of the Terms of Use. Doing so helps remove whatever programs were used to aid anyone found cheating rather than let the programs circumvent Blizzard's actions on a regular basis. Recently, however, a Heroes of the Storm ban wave was issued and numerous players claimed to have been falsely accused.
Claims of innocence are nothing new when it comes to ban waves, though. As such, it seemed like this was just another case of upset players looking for a way out of their bans. Outcry on the Heroes subreddit was pretty loud, though, and many players seemed genuinely innocent. Working together, they tried to identify any patterns between those who were (allegedly) falsely accused. User Hare712 made an informative post describing how players could check to see if they'd been flagged by Warden, Blizzard's cheating-detection software.
As it turns out, many players using Xonar Audio Drivers on a 32-bit game client found they'd been flagged by Warden. While not all players meeting these criteria were banned, enough were that it caused some investigation on Blizzard's part. While the official reason for the false bans was never given, Community Manager Trikslyr responded to a thread on Xonar audio drivers with the following: "Thanks for looking into the situation and finding common occurrences between banned accounts. The Community's hard work has helped us identify the source of what caused the false bans."
While it's important to always adhere to the Terms of Use — some players using tools to only do as much as auto-pick talents were caught in the ban wave — this particular case demonstrates that even Warden can be wrong from time to time. If players ever feel they have been falsely caught in a ban wave, it's usually not a good idea to ever jump to the forums and claim, "But I've never cheated!" without further proof; however, working together to pinpoint patterns may help Blizzard identify (and hopefully prevent) these issues in the future.
The full blue response with update can be found below:
After performing an additional review of the evidence considered in this action, we've determined that a small number of players had their licenses deactivated in error. We have reached out to those players directly to inform them of the error and restore access to the game. It is our mission to make Battle.net a fun and safe environment for all players, and we sincerely apologize to those who were impacted.
—————————
Cheating and using hacks while playing Heroes of the Storm or any Blizzard game will not be tolerated. These actions undermine the spirit of fair competition that's essential to play on Battle.net, and can lead to stability and performance issues with the service. In Heroes of the Storm, cheaters ruin the competitive atmosphere not only for their opponents, but for their allies as well.
We recently suspended numerous accounts and issued permanent bans to Heroes of the Storm players who were found to be in violation of the Battle.net Terms of Use for cheating and/or using hack programs.
As always, maintaining a stable, safe, and secure online gaming experience is a top priority for us. We'll continue to keep a close eye on cheating in Heroes of the Storm and stamp out offending accounts to uphold the integrity of the game.