Watch this Mage do 80 damage in a single Hearthstone turn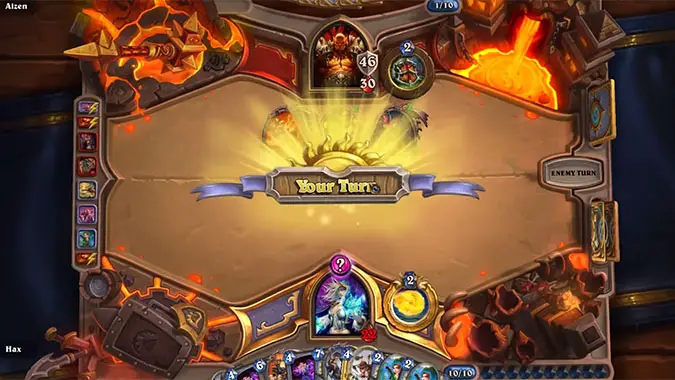 While it might not be as epic as the world's longest Hearthstone turn, it's still impressive for a Hearthstone play like this to be pulled off in a ranked match. I'm sure the Mage was all but defeated until the perfect combination of cards came along. Plays like the one being made here are similar to some of the strategies that had to be used during one of the Adventure Modes.
How did the Mage do it? Watch and find out! The play starts at around 2 minutes in but you should watch the lead up to that point.
But Matt, how did that happen?
In order for this play to occur, a few events had to properly line up. You'll notice at the end of the video the Mage ended up with four Sorcerer's Apprentice. Normally, constructed play only allows for two copies of a single card (and one copy for a legendary). Players can get around this limitation with a card called Echo of Medivh. It isn't possible to play 2 Apprentices, an Archmage Antonidas, and an Echo of Medivh all in the same turn. In order to enable this card sequence, Emperor Thaurissan had to be in play for a few turns to help lower the mana cost of all the cards involved. An earlier Mirror Entity secret was triggered which granted additional copies of Emperor Thaurissan should the initial one be removed. The Emperor's effect of reducing mana costs carried on over two back-to-back turns enabling a pair of free Sorcerer's Apprentice (down from 2 mana), a 5 mana Archmage Antonidas (down from 7), a 2 mana Echo of Medivh (down from 4 mana) which generated a Fireball with 2 more Sorcerer's Apprentices, and then another pair of 2 mana, freshly generated Sorcerer Apprentices.
Combine that all together and you get infinite, zero-mana Fireballs!