World of Warcraft hotfixes for July 24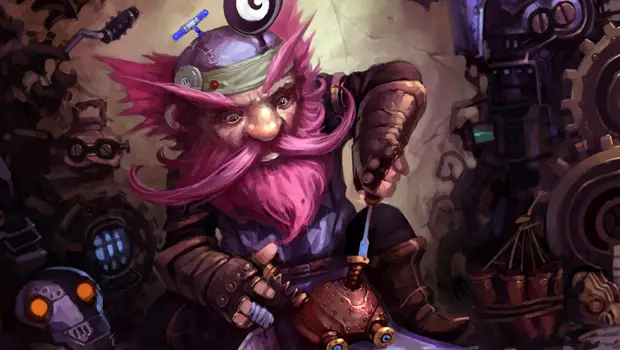 A small set of World of Warcraft hotfixes for patch 6.2 have just been released and posted to the official blog. There are only a couple of hotfixes on the list for today, but PVP players may want to take particular note. PVP rewards are undergoing several changes, largely in regards to their availability.  Read on for the full list of hotfixes.
July 24
PvP
PvP Reward Changes
Please note that the following PvP reward changes are currently still in-testing.
Conquest vendors now sell non-set PvP armor pieces that could be found in the Champion's Strongbox.
Removed the Ashran-only 200 Conquest Point bonus to the weekly Conquest cap. Total Conquest cap remains unchanged, but characters no longer need to go to Ashran to earn all of it.
For more information on these PvP reward changes, please visit the forum thread titled: Recent PvP Rewards Hotfix.
Creatures and NPCs
Shadowmoon Valley
Yggdrel's Entangling Vines should no longer continue to deal damage after the growth has been slain.
Quests
Kezan
Liberate the Kaja'mite: Fixed an issue where characters above level 20 were unable to loot Kaja'mite Chunks.
A blue post made earlier today by Community Manager Lore further explains and clarifies why Blizzard decided to implement the PVP reward changes that were hotfixed.
Thanks again for all of your feedback. We've been discussing it heavily, and are going to make a few more changes.
First, we're going to make the remaining non-set armor pieces available on the Conquest vendors. They'll still be available through the Champion's Strongboxes, but if you'd rather not leave earning them up to random chance, you'll be able to purchase them for Conquest points instead. With this change, the only items that will only be available through the Champion's Strongboxes are the random-stat Accolade trinkets (which cannot be put on the vendors due to some technical hurdles). We're aiming to make this change with this upcoming weekly reset.
Note that, as a result of this change taking place, we no longer plan to make the Champion's Strongboxes purchasable with Conquest points for players who have earned the Wild Conquest achievement. Since nearly all of the items in the Strongboxes will be directly purchasable with Conquest points themselves, we feel that this would just add unnecessary frustration or confusion if players were to spend their Conquest on a Strongbox instead of just buying the item they wanted.
The other change we'll be making is to remove the Ashran-only 200 Conquest point bonus to the weekly Conquest cap. The total cap (1700 plus any additional bonuses from rating) will remain the same as it is currently, you just won't have to go to Ashran to earn all of it. We're hoping to push this change live with this week's reset, but it requires a lot more programming and testing to make sure it's functioning properly, so it may not go live until the following week.
Again, thanks for all the heartfelt feedback on this issue. We've definitely learned a lot of very valuable lessons, and are looking forward to seeing how the rest of Warlords Season 2 progresses!